WHAT????
Yep. The word 'GIVEAWAY' just landed on my blog. Surprised? Yeah, me too. I'm really not one to get all that worked up over a Giveaway, either on my blog or someone else's. If the item is really something I would like, maybe yes; like this gorgeous necklace giveaway that I won from my friend Anna's blog. But other giveaways, even with cool products that I would love to have, always seem really out of reach due to the excessive number of people who respond.
That's where THIS ONE gets fun!!
Because, you see, hardly anyone comments on this blog. So in doing a giveaway, if you comment, your chances of winning are greater. And this item is a pretty nice one for the upcoming holiday season.
It's from Red Envelope, a high-end gift site, specializing in prime holiday gifts. Seriously…. just LOOK at some of these offerings.
 http://www.redenvelope.com/christmas-gifts-rcfav
Red Envelope has A LOT of great ideas for holiday giving. The site is loaded with every imaginable option, from home and garden decor, clothing and accessories, jewelry, baby gifts, gifts for the men in your life, kitchenware, barware, graphic art, candles, frames….. it's an endless variety, and many items can be personalized as well. Of course, being so inclined to food and cooking, I went right to that area to see what was available.
Now I'm not one to buy a specialty kitchen item, made for one purpose, so I skim over those in favor of something that will get a lot of use in my kitchen. That's why I settled on this hickory cutting board. I have a lot of really good quality, sturdy cutting boards that I've collected over the years, including a superbly heavy duty Boos board and I will spend good money on a board that will last forever. I know they will get used here. Every kitchen needs a wide option of cutting boards.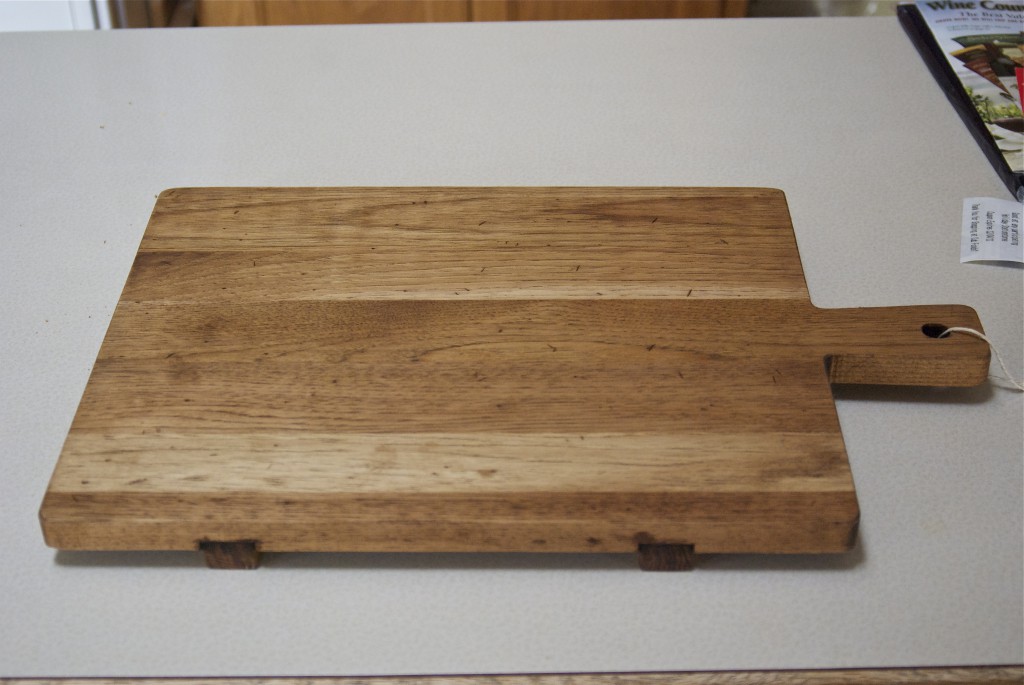 This hickory board is superbly heavy-duty, with a beautiful grain finish. It stands on two solid legs, with a handle designed for display hanging. I know this cutting board will serve us well in the years to come.
Do you love to cook and bake? You might like this page.
DISCLAIMER:
The gift code for both my gift and the one to give to one lucky reader were provided to me free
by Buttoned Up, and Red Envelope. I could choose the gift of my choice in return for this blog post.
All words, opinions and choices were mine.