There's just no point on grumbling when the first snow falls thick and hard. This is Minnesota and it's just how life is here. I mean, look at those photos. How can you grumble about something so beautiful? Walking through the woods after a thick snowfall is to know peace and solitude and Nature at it's finest. This is what we are. And as certain as the snow falls each year, it's always followed by Spring. Always.
Today, as predicted, the snow is falling fast and furious. It's heavy and wet and the roads are slick from what I've heard. But I have no agenda for today, no plans. There's nothing to do but sit back, a content feline on my lap and take in the coming Winter. I love snow, as I love cross-country skiing. The more the better as far as I'm concerned. Last year we had a stellar winter in terms of snowfall. And I can only hope we get half as lucky this season.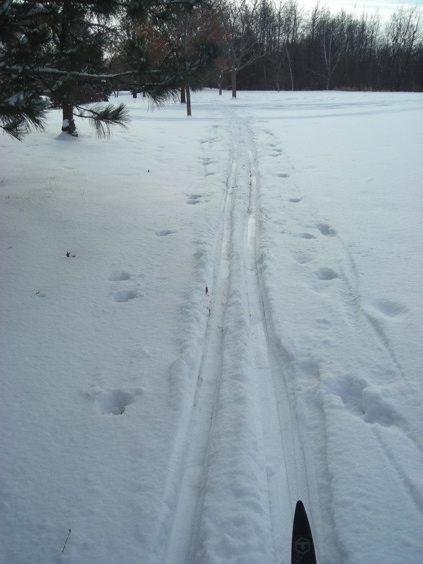 I can't wait to get out there.