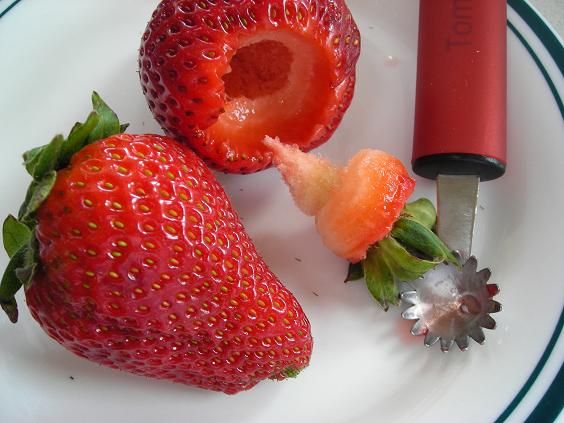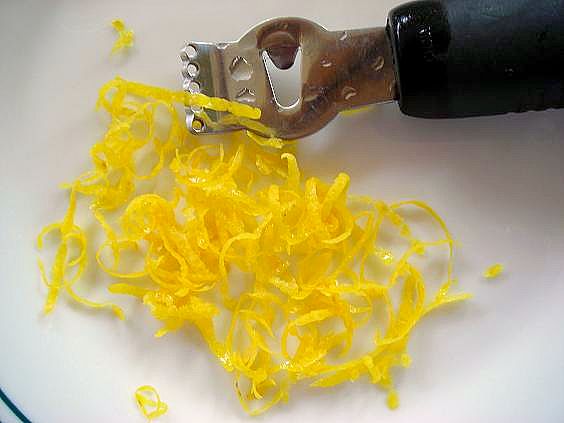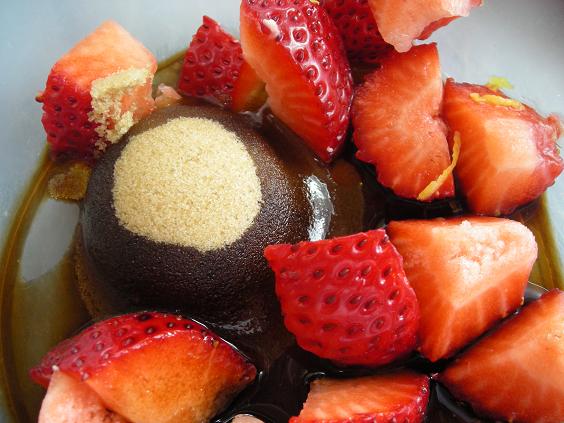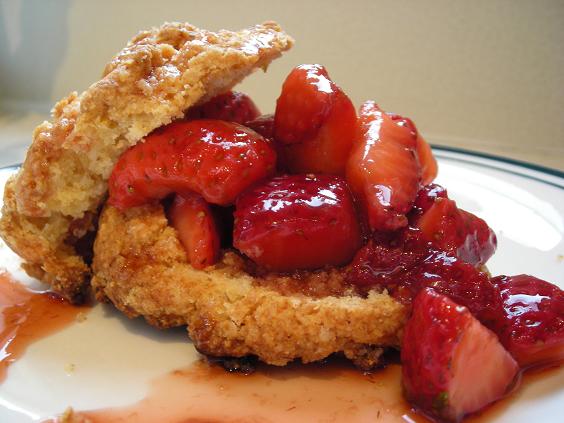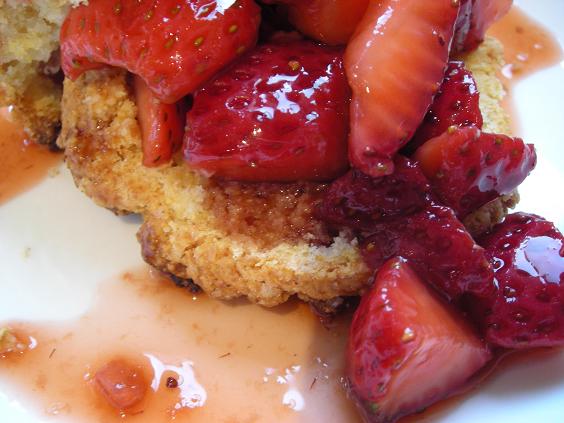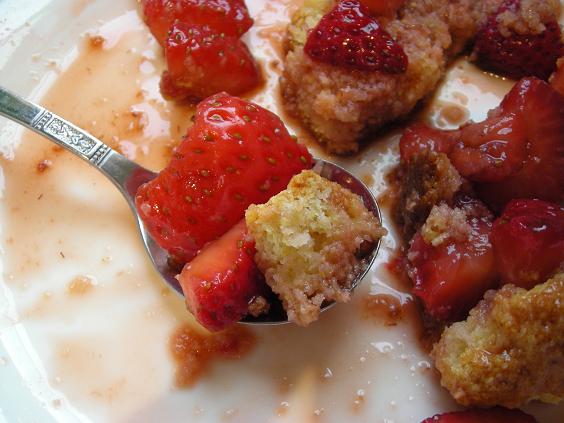 I wish I could post the recipe for these awesome biscuits but it's from a cooking magazine who shall remain nameless because they are mean and selfish when their recipes get posted by bloggers, unfortunately. Instead of reveling in the free exposure and love, they're like the nasty kid on the playground who brings the best ball to play with and never allows anyone to share in the fun. So there, you mean ol' cooking magazine.
I'm sure any good biscuit recipe will work; this one subbed 2 T. of cornmeal for the equal in flour which added a very nice crunch, and also added 2 t. of lemon zest. I squeezed in some lemon juice too for added flavor. The result was a light and refreshing biscuit. Of course, if you overbake them slightly like I did, they get even crunchier. I'm just sayin'….
I macerate my berries in a blend of balsamic vinegar and brown sugar, with some lemon zest. Use three parts sugar to one part vinegar (for one pint of berries it was 1 T. vinegar and 3 T. brown sugar), and allow the fruit to stand at room temperature for several hours to steep, stirring regularly. Honey works well with the vinegar too and is delicious in it's own right. The vinegar isn't for everyone with it's sharp tang, but the flavor that develops after several hours is pretty amazing. Try it once to see for yourself; maybe with a half tablespoon to start.