Anyone remember this?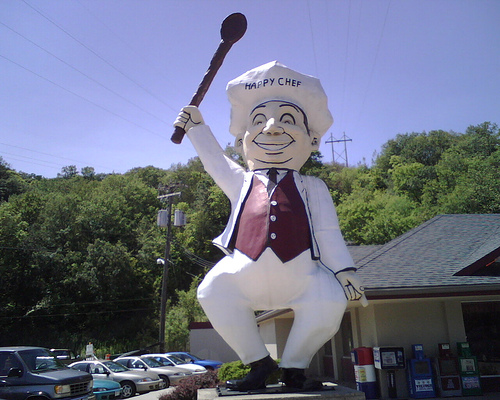 Ok, so I'm not trying to compare myself with some crazy looking statue….one that's squatting, for goodness sakes, but yesterday was a day to make me one utterly happy and excited home chef.
I got a brand new grill!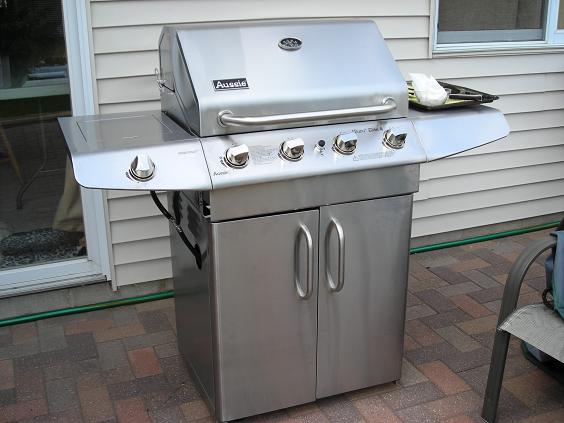 Our old grill hung around for nearly seven years, but should have been replaced at least two years ago. The shield over the burners was corroded and crumbling, it didn't heat or cook evenly and the ignition was busted, requiring a torchiere to light it every time. The burners were not very well protected, and a strong wind would blow out the flames if you weren't paying attention. I don't have to tell you how dangerous a running propane tank can be now, do I?
This grill is the same that resides at our lake home. We loved it so much that as soon as we spotted it on sale this year we snatched one for home. It has a huge cooking area.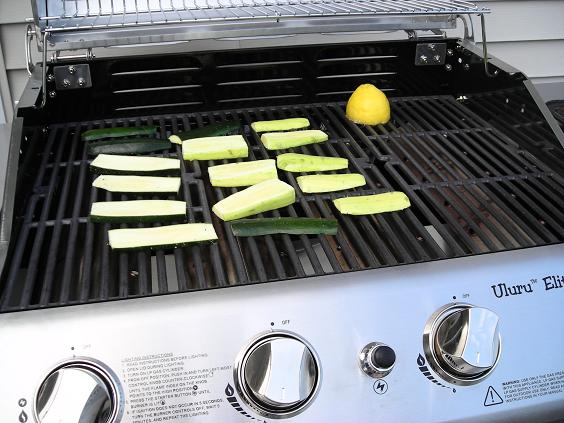 The four burners are highly conductive, providing even heat all around. The grates are super sturdy cast iron, and it provides terrific conditions for indirect cooking or smoking methods. It's also fully protected, and despite strong breezes off the lake it has never been snuffed out by the wind.
There's also a lip at the edge of the grates so that nothing can roll or slip off.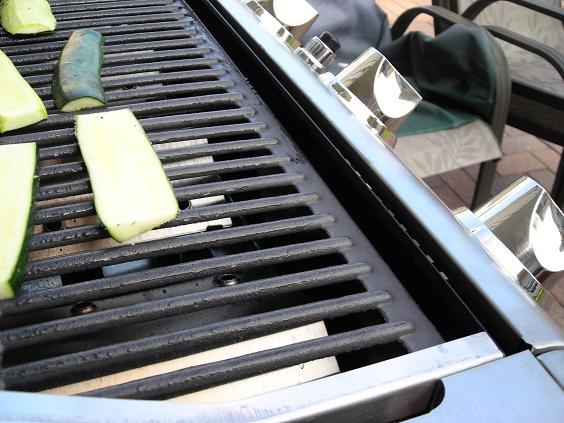 This is perfect if you, like we do, regularly grill hot dogs or bratwurst. Nothing like a little crunchy grit on the ol' dogs, huh?
So, with a bounty of produce from the Farmer's Market and a kid-free evening, I made this amazing Grilled Vegetable and Quinoa Salad for Mike and I. The summer night wasn't all that warm, but the salad was perfect; light, flavorful and simple, not to mention just chock full of nutrition. Our tummies were so very happy!
It started with some perfectly roasted gold beets.

Some delightful grilled zucchini…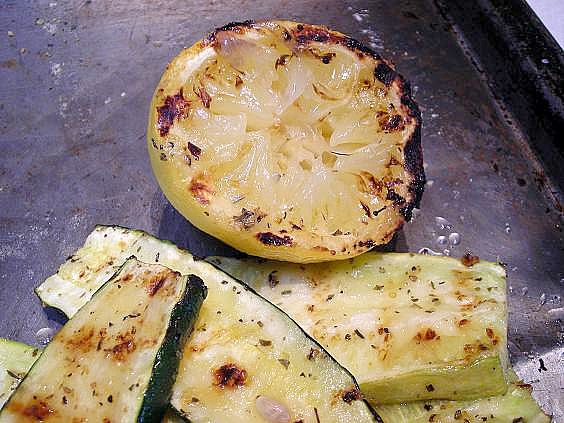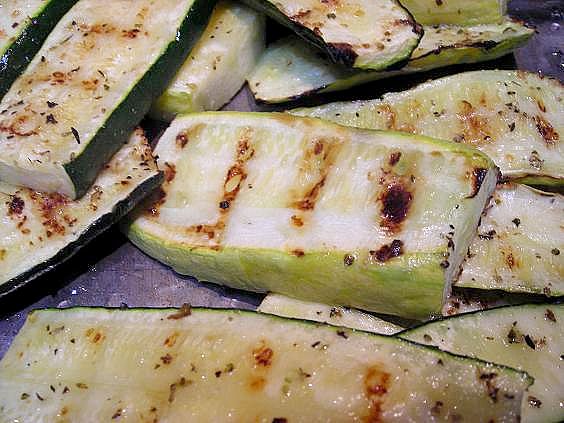 I added in roasted red pepper, cubed fresh mozzarella and half of an avocado.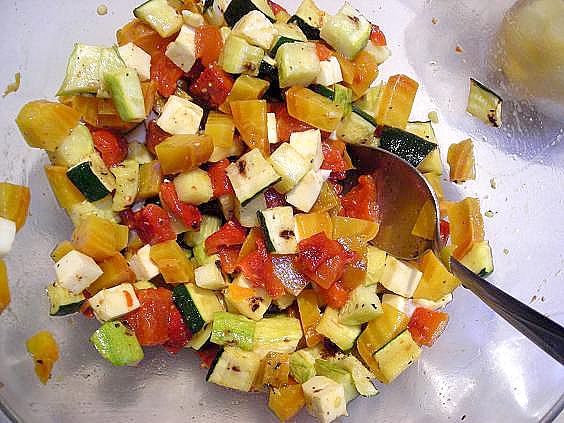 Drizzled it with lemon juice and some good olive oil, seasoning with fresh ground pepper and a bit of Penzeys Shallot salt.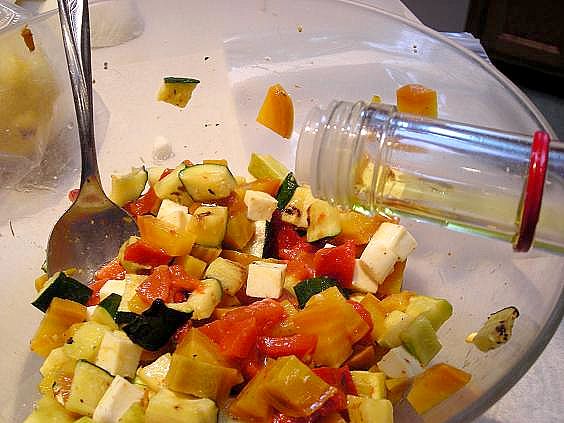 And served it with quinoa, topped with unsalted roasted almonds.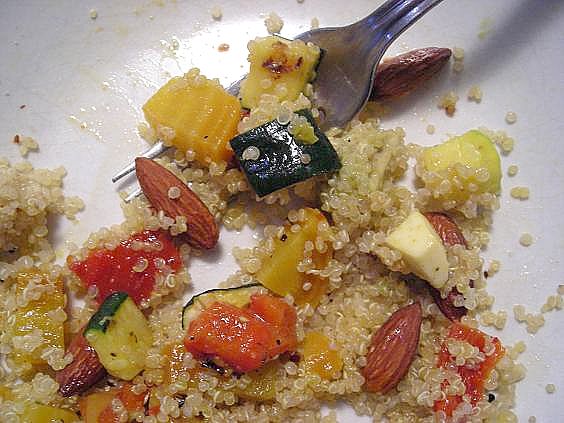 Variations are endless with this fresh and wonderful salad. I thought some chickpeas might make a nice touch. You could try a more southwestern touch with the seasonings, like cumin, chili powder or chipotle powder, use roasted poblanos or jalapenos,  stir in some black beans and use lime juice instead of lemon. Eggplant would be a nice addition too, as it grills up some beautifully. If you like raw onion, use some minced red. Add some goat cheese or feta instead of the fresh mozzarella. Grilled tomato or sweet onions would also be delightful. Millet, wheatberries or possibly even barley would make a good substitute for the quinoa.
Regardless, it's a terrific, light and easy summer option for the abundance of summer produce, and those warm and muggy nights.