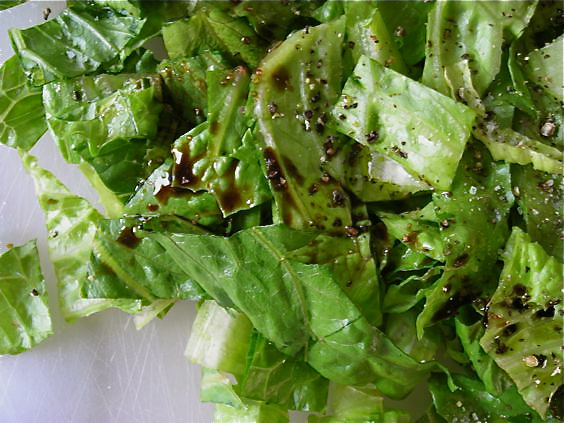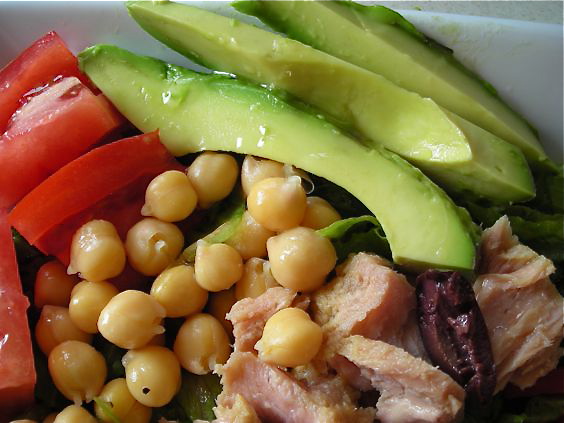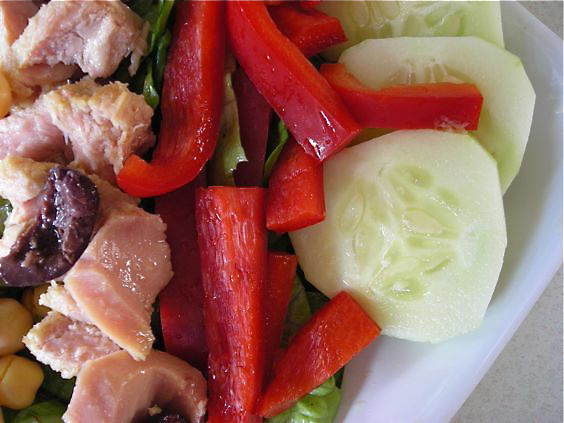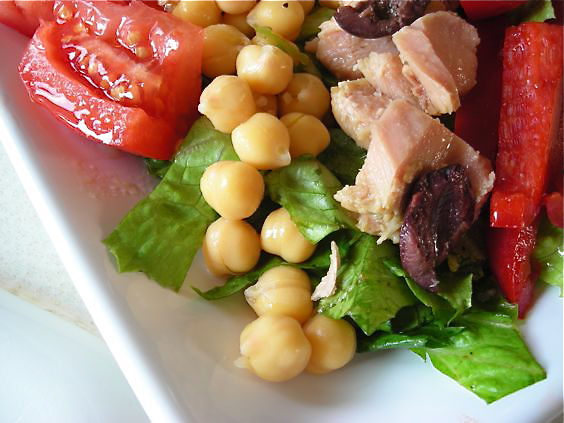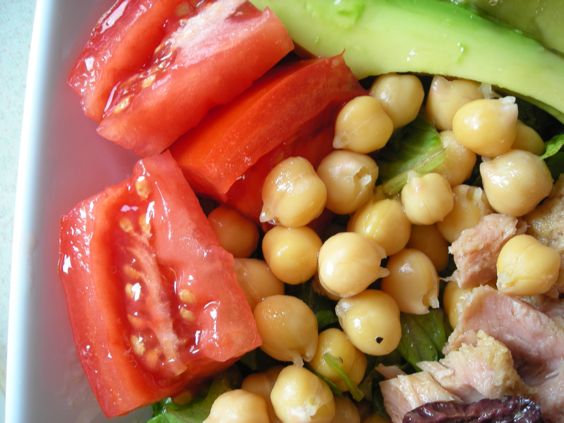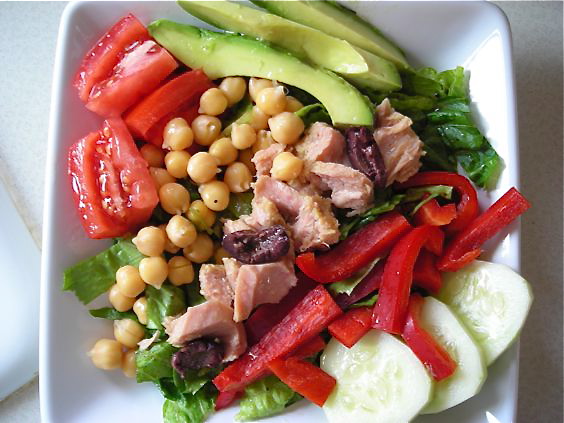 Mediterranean Tuna Antipasto Salad
From Eating Well magazine…..
Good quality tuna in olive oil
Fresh romaine leaves
Red pepper strips
Garbanzo beans
Kalamata olives
Cucumber slices
Tomato wedges (or cherry tomato halves)
Avocado slices
Wash and dry romaine leaves and tear into bite sized pieces. Dress with a drizzle of olive oil, balsamic vinegar, sea salt and fresh ground black pepper. Arrange on plate. Top with remaining ingredients and another drizzle of oil.
Variation: The tuna can be mixed with the ingredients (diced to bite size pieces), and a dressing of choice and served in tomato cups, on a bed of greens, on crostini or with crackers.