Everyone, say 'Hello' to Eli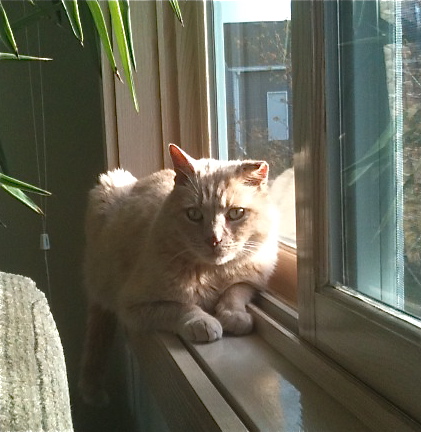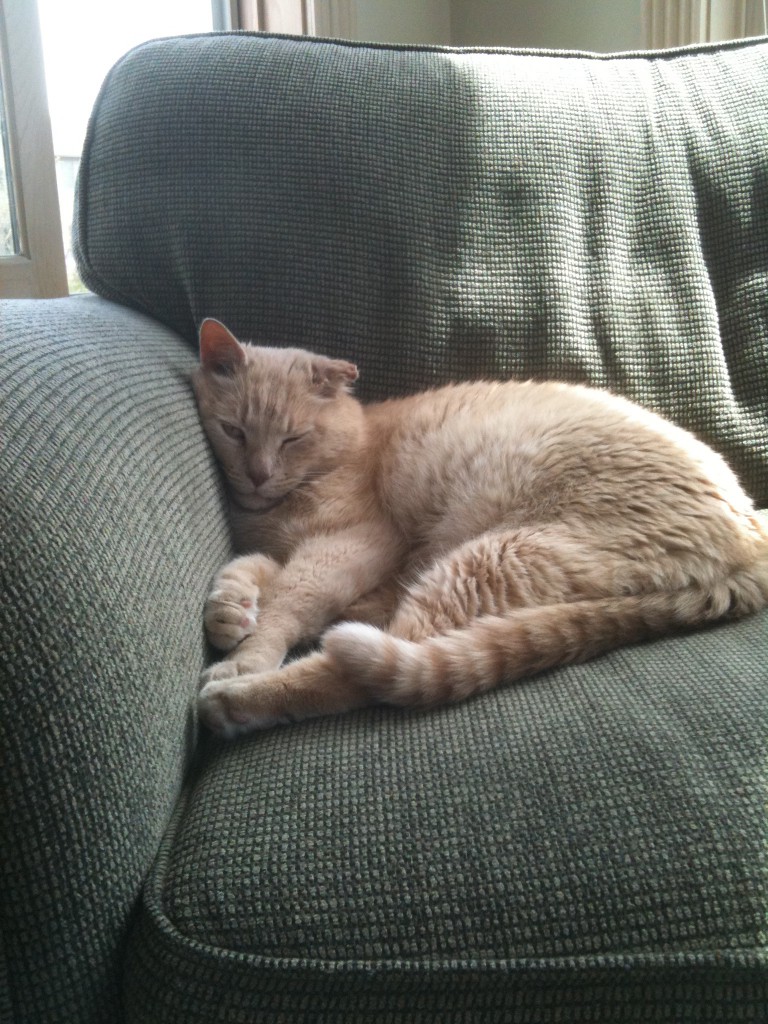 If you follow me on Twitter, or hang out over on Facebook with me, you probably saw me post about him last week when he arrived in our household. We were just a little excited about him joining our family, and the past week has been full of new adventures, excitement for us and for him, sharing with us all the love he has within his superbly soft and furry little frame. This cat is like the softest teddy bear I've known, and oh so very cuddly; he loves to be held and burrows himself into me when I lift him to my shoulder. He's affectionate, talkative, playful, and eager to learn everything he needs about his new home. Like where Bustopher's best snoozing spots are located, for one thing.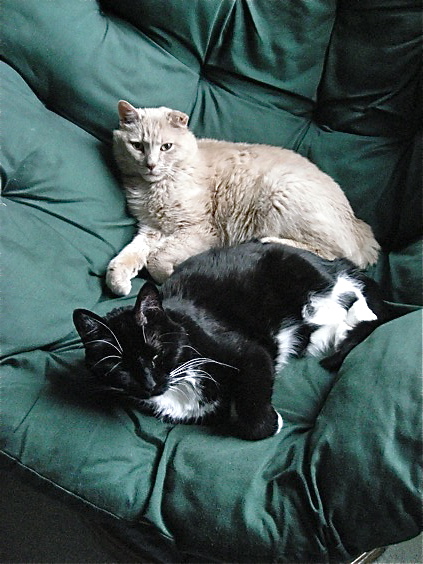 Eli is doing a wonderful job of healing the hole inside of all of us that was left with Harmon's passing. In the past few weeks Bustopher has needed a lot of attention, and seemed so unhappy when we left him alone. And we just felt empty. A new friend was necessary, and one visit to the shelter was all it took. Life has come full circle again. It's a great testimony to what Harmon brought to my life, a love that went very deep and was so painful to lose, but was also powerful enough to make me believe I could withstand it again, that I could expand my heart to accept another feline friend.
I'm already quite in love with him. He is a good match for all of us.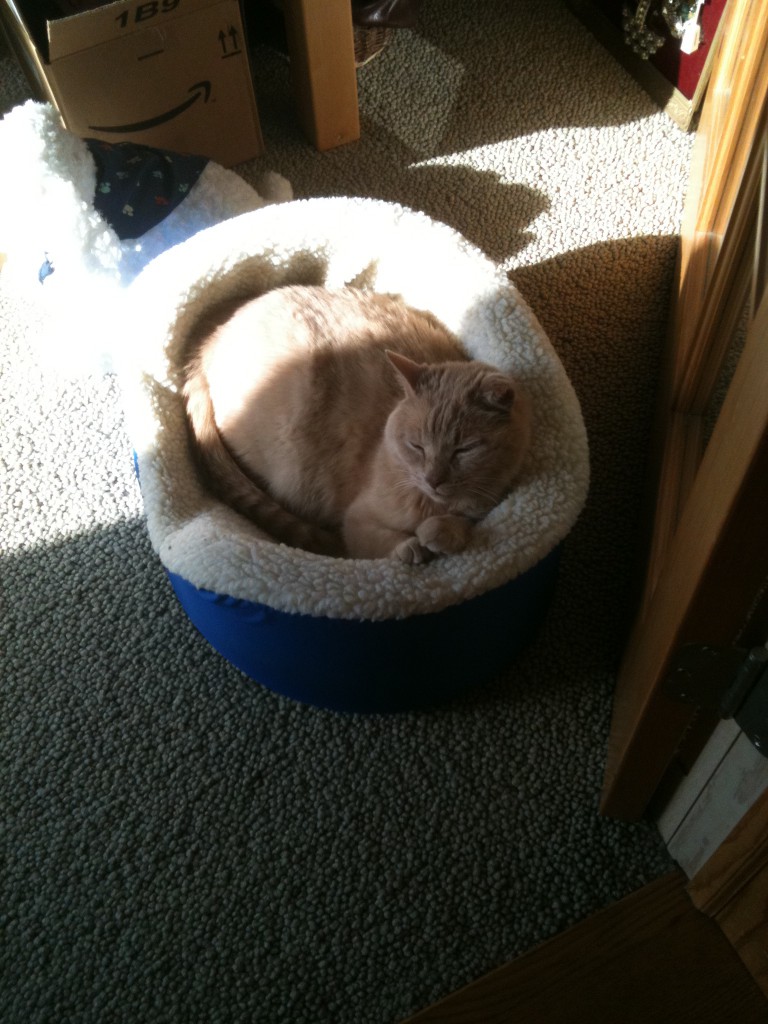 And then of course, the best part of everything happening right now is that Spring is just busting out all over it's glorious fragrant self, shining in the sunlight for us all to behold and embrace.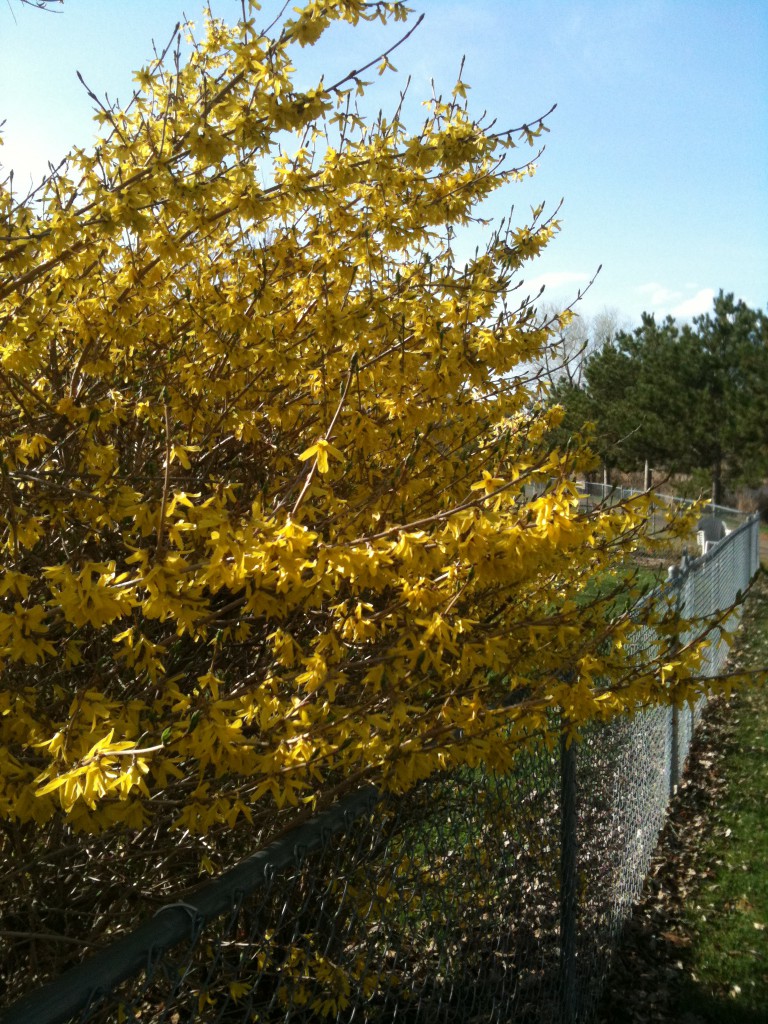 Along with falling in love with our new pet, I'm also just blissfully over the moon about pan roasted cauliflower. I know, strange isn't it? With the verdant strands of spring asparagus, fresh pea shoots and the promise of ramps, I'm going slightly ga-ga over cauliflower, snatching up head after head of it and searing it to browned perfection in a pan while I bliss out in anticipation of the first bite to reach my lips.
Griffin won't touch it. He will eat it steamed but only steamed, turning away in scorn when he lifts the lid on yet another pan of golden roasted florets at dinnertime. I don't argue. It leaves more for me. I made half a head of it for lunch one afternoon and sighed my way through each forkful until the entire bowl was empty. The process of cooking it in a hot skillet, over searing heat with just a touch of oil leaves the florets crisply tender and sweetly succulent. I certainly could do worse for falling in love with a vegetable;  cauliflower is low in fat and high in fiber, folate and Vitamin C, as well as the wide range of phytochemicals present in other members of the Brassica family like kale, chard, broccoli and cabbage.
And you know what? It's so very simple. The key to making it nice and caramelized is to slice the pieces so the sides are flat.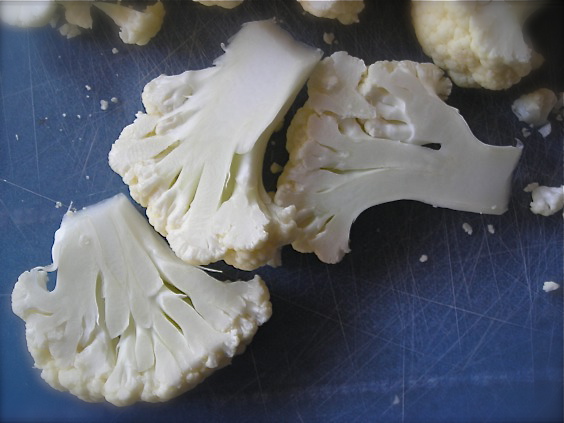 Place them in a bowl and add a little oil, some seasonings that you like as well as a bit of salt and pepper. Mix it up nicely while your pan heats on the stove. When the pan is smoking hot, empty the cauliflower in to it and spread it out. Let it sit for about 5 minutes undisturbed. Then toss it a little. Turn down the heat and cover the pan, with a lid or foil, then let it sit undisturbed for maybe 10 minutes. Toss it a bit more. Cover again, let it sit and repeat this until the cauliflower is as tender as you like. I like some bite to mine still. But it tastes just as good when it's nice and soft. A sprinkling of good parmesan cheese tastes nice on it. You can add some thinly sliced garlic too, for extra flavor.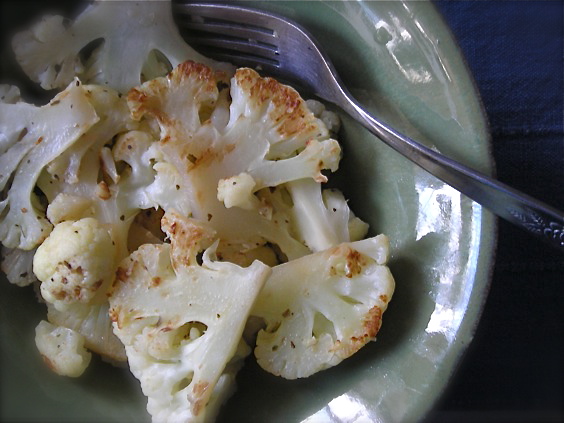 Give it a try, won't you? Maybe you'll find more reason to fall in love this Spring too. That is of course, unless you already are.