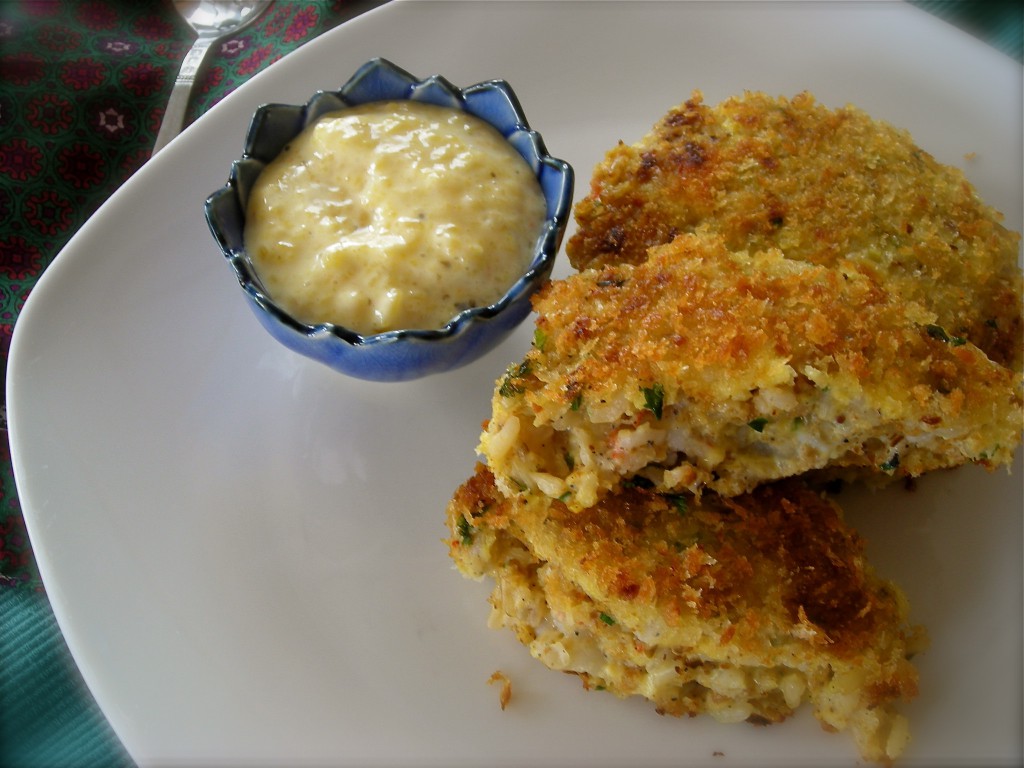 Once again, Marx Foods tempted me with unique goodies to develop an original recipe for their Ridiculously Delicious Recipe Challenge. This particular challenge was open to anyone who won a prize in the previous year through any contest sponsored by Marx Foods. My second place finish in the Iron Foodie Contest last December earned me bragging rights to join in the fun.
This time, what was sent from Marx Foods offered up some very interesting items; Grains of Paradise, Szechuan Peppercorns, Dried Tepin Peppers, Juniper Berries, Coconut sap sugar, Dried Tart Cherries, Iranian Saffron Threads and Dill Pollen.
The only item I'd worked with before was the Szechaun Peppercorns. I've had a small amount of these for several years and love their tingling heat. Of course I was familiar with saffron, dried cherries and coconut sugar, but the rest were a bit of a mystery, and produced some copious head-scratching. For the first challenge I was required to use two of the eight items sent to me, and right away, two thoughts became very clear; I was either going to have to go with a sweet recipe, or with savory. But I had to determine which was the best to start. You see, if you advance in this challenge, the next step is to take one of the 15 recipes that advance and re-make it on your terms, with three of the remaining ingredients from the mystery box. So do I use up the easy sweet items first? Or go with the harder savory, leaving the sweets for last?
Ultimately, I knew I had a lot more leverage with the sweet options; already I could determine a half dozen options for utilizing those dried cherries, the coconut sugar and even the saffron into something delectably sweet. So after consulting several top-notch food loving friends of mine (you guys know who you are…. many thanks for your input) what I came up with was this amazing Szechaun Shrimp Cake with Chili Mango Dipping Sauce.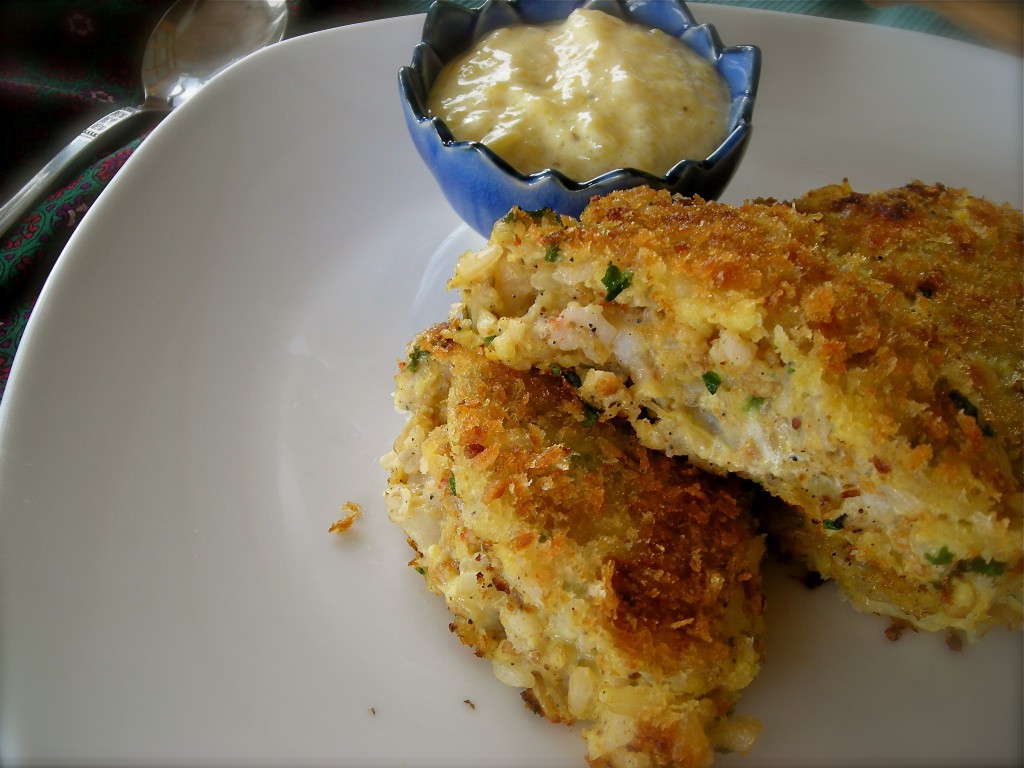 If you're a fan of crab cakes, these will certainly appeal to you. Chopped fresh shrimp, bread crumbs, spices and brown rice are mixed with an egg and several heaping teaspoons of ground Szechuan peppercorns to create a mouth tingling cake that's dredged through panko bread crumbs before being seared in oil. The outside is crunchy and crisp, the interior moist and tender and the whole thing leaves your mouth bathed in the subtle citrus heat of the peppercorns. Szechaun peppercorns aren't an actual peppercorn; they're called a flower pepper and are one of the five ingredients in Chinese 5-Spice Powder. They're also known to work well with hotter spices, which seemed a no-brainer to pair with the Dried Tepin pepper in making a killer sweet-spicy dipping sauce with mango.
Dried Tepin peppers, also known as a birds-eye pepper, or a chiltepin, are tiny berry shaped peppers with a Scoville heat unit in the 40,000-70,000 range. If you aren't familiar with the Scoville scale, it's a measure used to determine the heat of chilies. For reference, jalapeno peppers are around 2500-8000 range; Habanero and Scotch Bonnet peppers are from 100,000-350,000 and law enforcement grade pepper spray runs in the agonizing 5,000,000-5,350,000 range. Yeee-ouch. So yeah, the tiny little Chiltepin pepper may sound like it packs some heat, but it's a subtle warming heat that's intense but brief, and not at all unpleasant. Paired with the sweetness of mango, it provided just a perfect balance of sweetly spice that was lovely smeared on the hot crispy Shrimp cake.
Szechuan Shrimp Cakes

1/2 pound raw shrimp, finely chopped
1/2 c. fresh bread crumbs
1/2 c. cooked brown rice
2 T. minced fresh cilantro
2 t. ground szechuan peppercorns
1 t. each garlic and onion powder
1/2 t. sea salt
1 T. fresh lemon juice plus 2 t. lemon zest
1 egg, lightly beaten

Panko bread crumbs for dredging.

Combine all ingredients in a bowl and mix gently with your hands until incorporated. Place bowl in refrigerator for 30-60 minutes to allow flavors to blend.

Heat a large skillet over medium high heat with oil of choice. Place panko on a shallow plate. The shrimp mixture will make 3 good sized cakes, or up to six smaller ones. Determine which size you wish to make and scoop the amount out with your hands. Form the cake and dredge both sides with panko crumbs. Place in skillet and cook until golden brown, then flip and cook the other side, covering the pan, until the shrimp is fully cooked, about 15-20 minutes. Serve with dipping sauce.
Chili Mango Dipping Sauce

1/2 ripe mango, diced
6 Dried Tepin Chilies
1 T. chopped cilantro
1/2 c. water
1 c. plain greek yogurt
2 T. honey

Combine all ingredients except yogurt and honey in a small saucepan and bring to a boil over medium heat. Reduce to a simmer and cook, stirring occasionally until fruit is very soft and the peppers collapse, about 10 minutes. Add a little more water if it evaporates. You're looking for a thick syrupy texture, with the fruit still intact when it's ready. Remove from heat and allow to cool to room temperature.

Place contents in a blender or small food processor, add the honey and blend until a thick puree forms. It can be as smooth or as chunky as you desire. Blend about 1/3 of a cup with the plain yogurt and whisk smooth. Add more puree if you like a fruitier flavor.