Little in life is predictable. And this is especially true during the month of March in Minnesota. Despite the warmth and rain that melted almost all of the 90″ of snow we've received this past Winter (because, officially it IS Spring!) we got socked with yet another snow storm that dumped a wide range of snow depths around the Twin Cities. And, obviously, generating a great deal of complaints from a state's population that should be anything if not aware of what March can bring around these parts.
But is is Spring, after all. The sun is high enough to melt this stuff fairly quickly. One would hope, anyway. According to my gardening journal, last year at this time, the ice was out on the lakes in my area. We aren't even close to that this year.
My boy was on Spring Break recently. To him, a week off school is a huge sigh of relief. This kid can't wait to get beyond the expected and into what he truly wants to do. It was also a week to sleep late, and to spend time with me, just one on one. And on a quiet Tuesday, we did just that. Mentioning I had a gift card for Panera Bread, his face lit up with excitement and I knew there needed to be no more discussion on where we would enjoy lunch that day, after a trip to the chiropractor and a quick run through Target.

I've never been in a Panera at lunchtime when it's not insanely crowded, weekend, or weekday alike. People love the place, for so many reasons. At our recent Twitter party for Panera, the TweetChat room I was in was relentlessly spitting out tweets from eager participants, so many of them, in fact, that Panera was trending on Twitter that day. And I was struggling to keep up with the words speeding by my eyes. What do they love about the place? The breads. The pastries. The muffins. The cookies. The soups. The salads. The sandwiches. The breads. Everything, it seems. You look around the room, during the crowded lunch hour and you see a wide range of people who are blissed out over their meal; elderly couples sharing coffee and rolls, families with a table full of trays, napkins, drink cups, loud conversation, shouting children and parents watching their kids enjoying a good meal. I saw folks engaged in a quick business lunch, carefully brushing crumbs off the suits and skirts of the corporate world. And it was clear that my boy wasn't the only young person radiating Spring Break happiness. The place was full of kids.
One aspect of the Panera Twitter Party that I took away was how many parents really loved the fact that Panera offered a better option for their kids than fast food joints. Kids can be so fickle with their appetites, but take them to Panera and they've got dozens of options to satisfy them. Who doesn't love a bowl of Creamy Wild Rice and Chicken soup? The thick noodles in their Chicken Noodle Soup just shout out 'Comfort food!'. And then there are sandwich options to quell even the pickiest of eaters. And of course, when all else fails, there's Mac and Cheese, PBJ sandwiches and Grilled Cheese. You can get hot Panini sandwiches. There's basic green salads available, and a wealth of varied options that include Thai Chopped Chicken, Asian Sesame Chicken and a Fuji Apple Chicken Salad. Calorie counts are clearly listed, yet another appealing aspect of having a meal there. People like to know what they're eating; they like to know what goes in their mouths, how it affects them and where they stand with their food.
And of course, Panera offers a full espresso service, coffee and tea by the Republic of Tea company, which has some amazing flavors of teas. You can get fruit smoothies, made with Stonyfield Farms Organic yogurt, one of the best commercial yogurts available. And every Panera has free WiFi for surfing, or working. Then there's that cozy fireplace to gather around when the snow falls. And falls. And falls.
Griffin and I indulged fully that day for lunch, taking advantage of a free cookie from my PaneraRewards card. For every visit to Panera, they swipe your card and the rewards start piling up. A free espresso drink. A free bagel. Free pastries. And best of all, it's free to join. Just grab a card at any Panera and fill out the information on their website.
He always orders the same thing when he goes; a bowl of Wild Rice soup and half a Sierra Turkey sandwich. He gets chips as a side with his soup, those deliciously crunchy kettle chips that are perfect for dredging through a bowl of hearty soup. Given his slight exacting nature, he always takes apart his sandwich to rearrange the filling. "It's more even that way." is what he always says, plus he can remove the offensive raw onions and most of the greens. For my lunch, I ordered an Italian Combo sandwich, thick with roast beef, turkey, ham and salami (and yes, I deconstructed it to 'make it more even' as well.) and also half a Chicken Cobb salad. We shared a Mint Crinkle cookie afterwards, marveling at the crunchy chewy edges surrounding the soft pliable center; cookie nirvana, if you ask me. A perfect mix.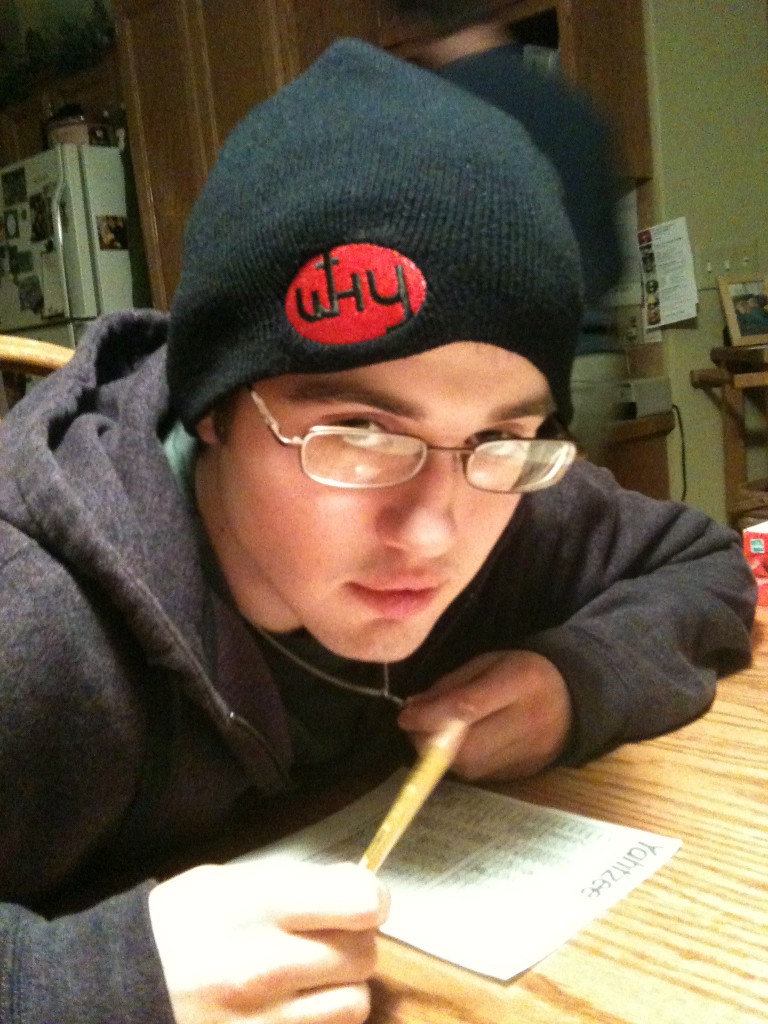 The nice thing about that sort of lunch with my boy is knowing how happy it makes him to spend time with me, and with eating food that he really loves. We could be sharing a pizza or hoagies, or tacos, chips and salsa, but more importantly, we're sharing time together. Sometimes we talk endlessly. Other times, we're both just content to be right there next to one another, silently appreciating the companionship. He may be a teenager that strives for his own dependence, but it also seems that the further he stretches in an attempt to gain his own footing in the world, the more he needs to know, without a doubt, that we're there to fall back on, regardless. A lunch, a shared cookie, the menial task of running errands and managing our time during my days off, it all matters. He never needs to say anything to me about what he needs; I just know. Like I know of a good place to have a decent lunch that I'm happy to feed my teenager, the time we need together is instinctive. We gravitate towards it naturally. Like everyday people to the food they can trust.
DISCLAIMER: I was financially compensated for writing this post, and provided with the gift card that bought our meal.
All comments, claims and opinions are mine, and were not influenced by Panera or it's associates. Get Connected!
Twitter handle: @panerabread
Facebook Fan Page: 
http://www.facebook.com/home.php#!/panerabrea
d