PLEASE NOTE!!
THIS BLOG IS NO LONGER ACTIVE. THERE WILL BE

NO RESPONSE
TO ANY SALES PITCHES OR PR REQUESTS.
Scroll down for contact information!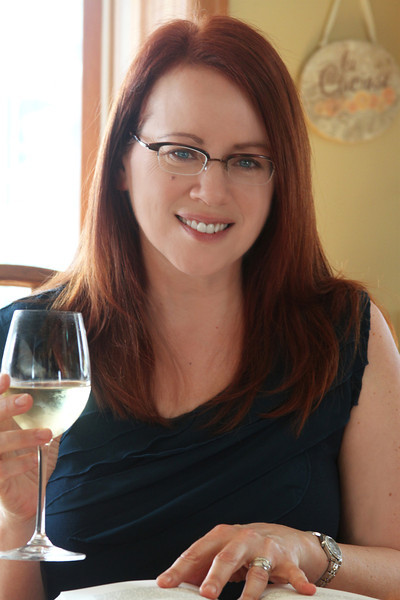 Cooking and writing are my two most treasured skills, and I love weaving them together through stories, and memories. I grew up learning to cook with my Mom, who patiently guided me through simple kitchen tasks and gave me the foundation to explore, learn and grow in the kitchen. She instilled in me a love of baking, the solidity of a daily family meal and a deep appreciation for delicious and simple foods.
Our meals reflect that simple philosophy. With an eye towards good health and nutrition, I cook for my family and share our discoveries here, along with my stories and memories of the way food has woven the foundation of my life. I develop a lot of these vegetarian meals myself, often adapting original recipes to fit our tastes and offer more nutrition. I hope to show you that good, healthy food doesn't have to take a great deal of effort, that it doesn't need impeccable skills to be good, and good for you.
For the thousands of meals we eat in a lifetime, we don't remember each one, but we remember how they felt, we recall who they were with and we take from them a fulfillment of riches, both physically and mentally. I hope you find some of that here, and take away something delicious to offer others. You'll also find simple stories of our life in Minnesota, the land of sky-blue water, and four glorious seasons. Outside of the kitchen I garden, hike, devour books and magazines, cross country ski, and explore the worlds of wine, craft beer and cheese.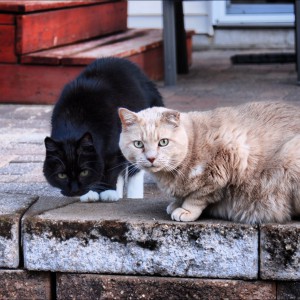 And I hope you won't mind the cats. They're pretty fun, actually. Scroll your mouse over the blog header and they'll introduce themselves to you, happily flicking their tails.
My teenage son, Griffin, has begun his own journey in the kitchen, discovering how to create meals through his imagination, and experimenting with flavors. It's wonderful to see the pride in his face when he calls us to dinner. He has really come a long way in his appreciation of our vegetarian lifestyle, learning to eat healthier and consume foods consciously. I'm humbled and so impressed with it. And this blog wouldn't even be possible if it weren't for my husband, Mike, who, in addition to designing and supporting this website, is my biggest fan and recipe tester. He is enthusiastically supportive of any experiment I undertake in the kitchen and quick with a computer fix or solution when I dream of ways to improve this site. Plus, he willingly cleans up after even my worst kitchen messes, saying with a smile "It's the price we pay to eat well and I'm all for that." *sigh*. He's a gem.
So sit back and enjoy. I love your feedback, so please let me know what you think.
PLEASE NOTE:
I DO NOT, UNDER ANY CIRCUMSTANCES, ACCEPT ADVERTISING FOR MY SITE.
I ALSO DO NOT ACCEPT PRODUCTS, COOKBOOKS OR GADGETS FOR REVIEW.
I DO NOT ACCEPT PRE-WRITTEN ARTICLES TO POST, SPONSORED POSTS
OR BRAND AMBASSADOR REQUESTS.
ANY AND ALL EMAILS THAT INCLUDE THESE WILL BE DELETED WITHOUT RESPONSE. 
FOR QUESTIONS, PLEASE FEEL FREE TO CONTACT ME:
kate4797 at hotmail dot com
FIND ME ON FACEBOOK
FOLLOW ME ON TWITTER