We've passed that equinox now, where the last days of Summer fade in to Fall and everywhere you look comes a pop of color from the trees that wasn't there yesterday. It happens in a blink, sometimes right before your eyes.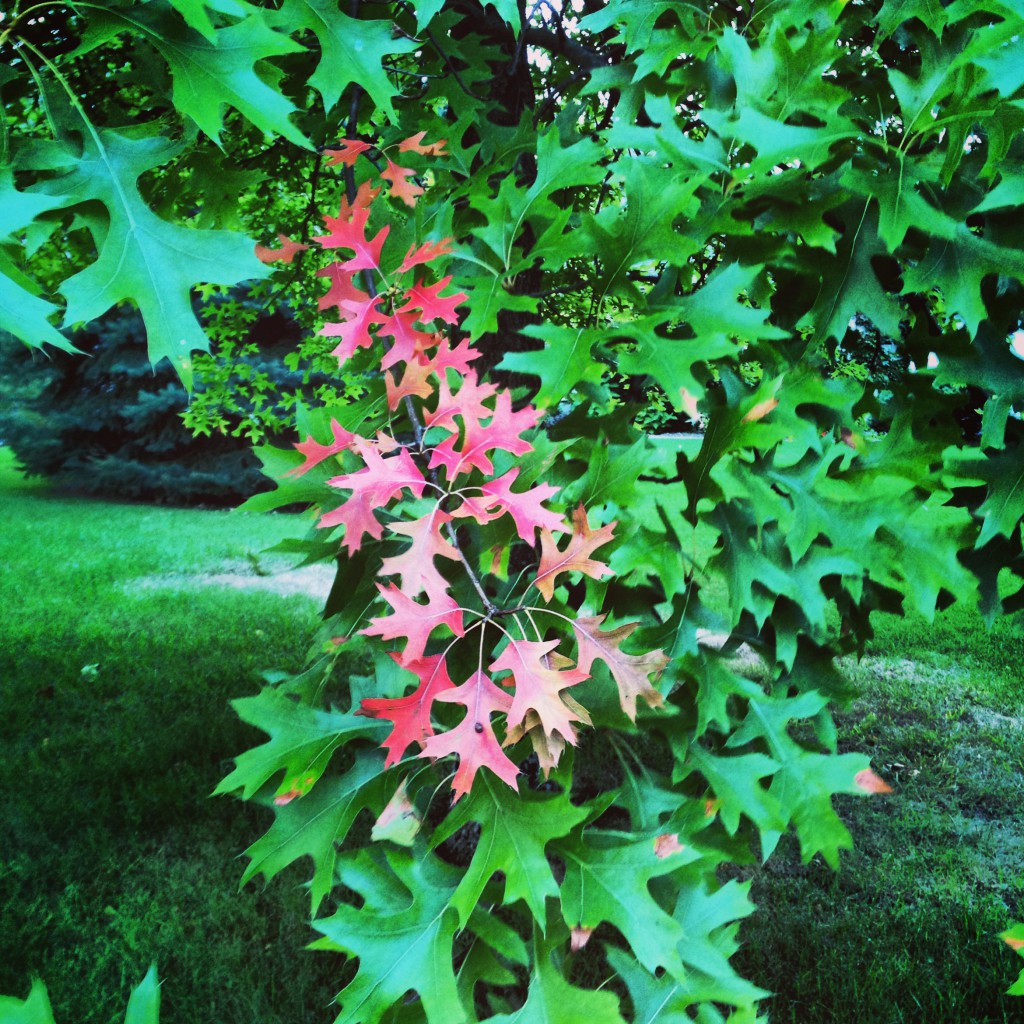 Fall is all about apples. And pumpkin. But with the onslaught of pumpkin recipes that have been spilling out of the Internet since we rolled over the calendar to September, the iconic Fall ingredient stands to hit the saturation level long before Halloween even arrives.
So, let's talk about apples.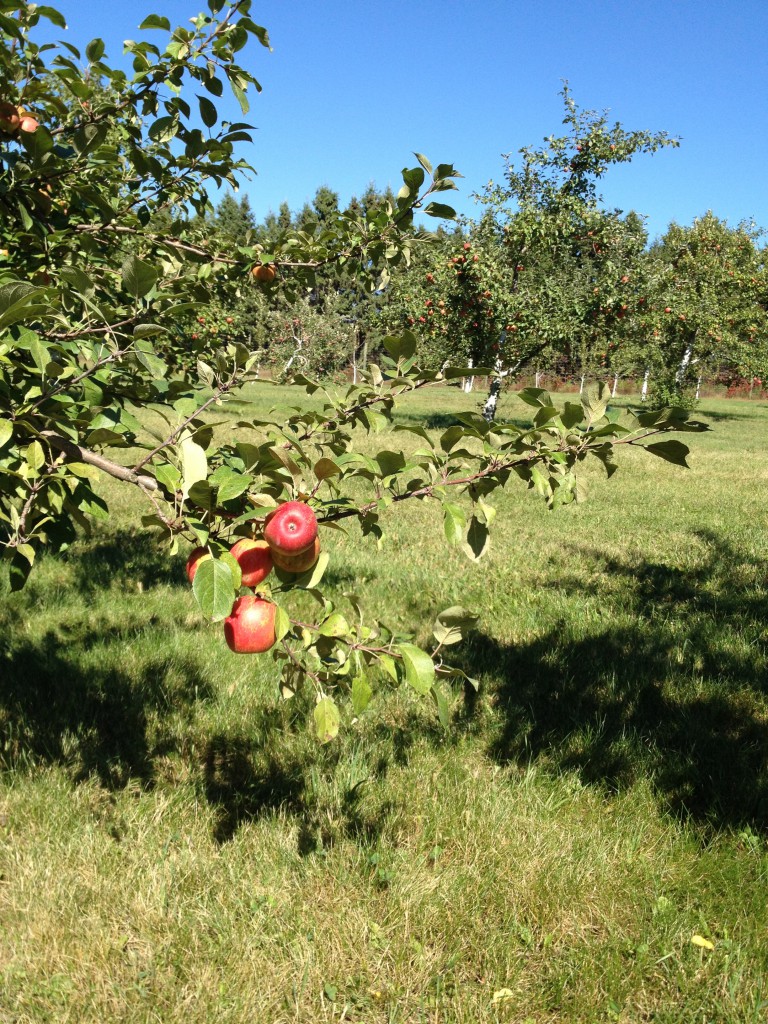 Baker Apple Orchard is near our lake home, and we visit this beautiful place multiple times a year, our families being long-time friends. The orchard is wonderful for a leisurely hike, exploring the century-old barn and the woods around the property. We always take home a jug of their exceptional fresh apple cider and often, multiple bags of gorgeous apples.
We could eat apples every day, and sometimes, Mike does just that. But we also love them in baked goods, and I love making fresh applesauce each year. Many years back I made a batch of apple butter too, one of my most favorite spreads. Our first visit to Baker this year netted us a sack of Honey Crisp, so hopefully, this upcoming weekend when we return we'll have access to baking apples. I've been dreaming of applesauce, a simmering batch on the stove, and of these Apple Streusel Bars, too. This recipe is one of my most favorite things to do with apples every year. It yields a tender, buttery bar with that all important crunchy topping amidst chunks of savory apple. We can polish off a pan in no time.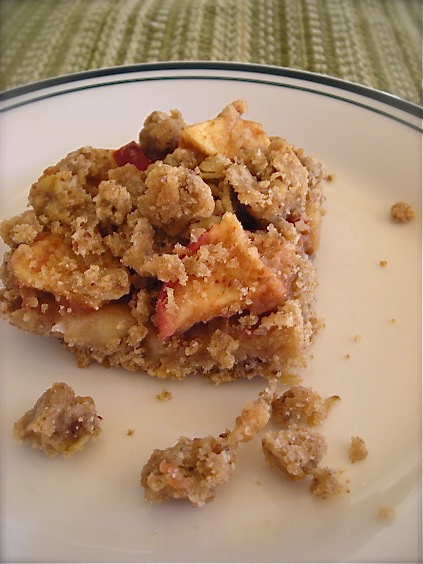 My favorite Applesauce recipe is made with maple syrup and cinnamon, making a holy trinity of Fall flavor that coats the house in a comforting scent. One batch makes a decent amount, and I prefer to make it fresh, and on repeat, over making a large batch. Warm from the pan, in thick, flavorful chunks, with a small scoop of vanilla ice cream on top is a perfect treat.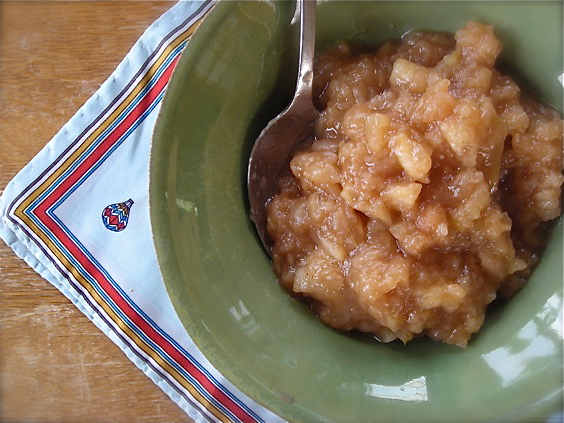 What's your favorite way to eat apples in the Fall??
Apple Streusel Bars

Pastry:

2 c. flour
1/2 c. sugar
1/2 tsp. baking powder
1/2 tsp. salt
1 c. real butter, softened
1 egg, beaten

Apple Filling:

1/2 c. white sugar
1/4 c. flour
1 tsp. cinnamon
4 c. (about 3 medium) sliced, peeled baking apples

To prepare crust, mix flour, sugar, salt, and baking powder in a medium bowl. Cut in butter with a pastry blender or two knives until you have pea-sized crumbles. Gently mix in beaten egg.

Spray a 9×13 baking dish with non-stick cooking spray. Gently pat about 2/3 of the crumb mixture onto the bottom of the dish. Preheat oven to 350° and set aside.

To prepare apple filling, combine sugar, flour, and cinnamon and toss with apples.

Spread apples out on prepared crust. Sprinkle reserved crust mixture over apples evenly and bake in preheated oven for 40 minutes. Allow to cool completely before slicing.
Maple Cinnamon Applesauce

6 McIntosh or other tart apples, peeled, cored and cut into 1-inch pieces
2 Golden Delicious or other sweet apple, peeled, cored and cut into 1-inch pieces
1/4 cup water
2 tablespoons pure maple syrup
1/2 teaspoon ground cinnamon

Combine apple pieces and water in a large saucepan. Bring to a boil, then reduce heat to maintain a simmer. Cover and cook, stirring once or twice, until the apples are very soft and falling apart, about 30 minutes. Mash the apples to the desired consistency and stir in maple syrup and cinnamon.