Does the weather ever slide subtly from one season to another? Because here in Minnesota, we jumped cannon-ball style from lovely Spring into all out Summer. Humidity levels rose, thickening the air and the thermometer leapt from something manageable, like the 60's or 70's, to a sticky number that begins with 9, and that which we rarely see before July around these parts.
And what did I do to manage this early season heat wave? I turned on the oven. Apparently, recipe inspiration can make me a little insane. But first, how about a glimpse into what the garden decided to do lately?
This White Hybrid Columbine is so lovely- see the lavender undertones? It's stunning, but only about 4″ high. I had to lay on the ground to get this shot.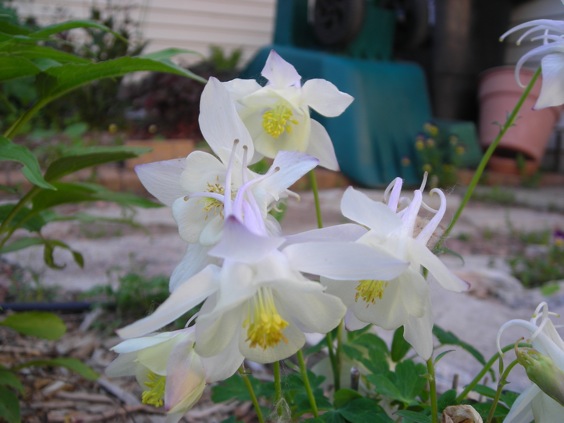 The heat wave opened the first of the California Poppies.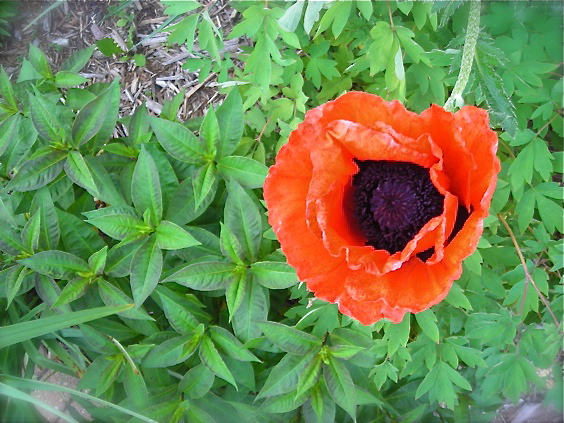 The Lupine are tall and graceful.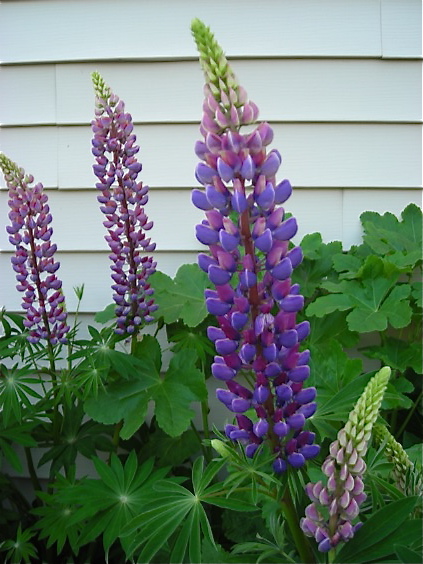 And there was plenty of other colorful happenings in the garden this week.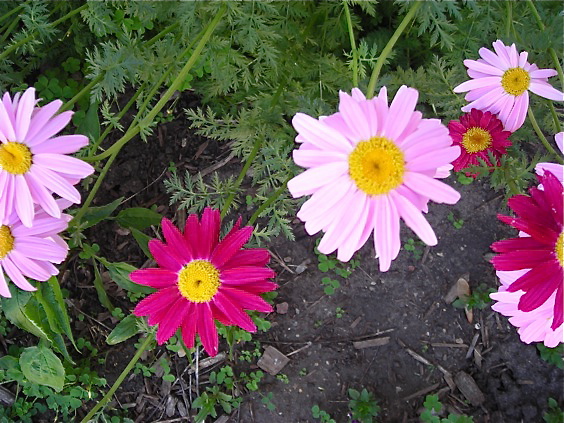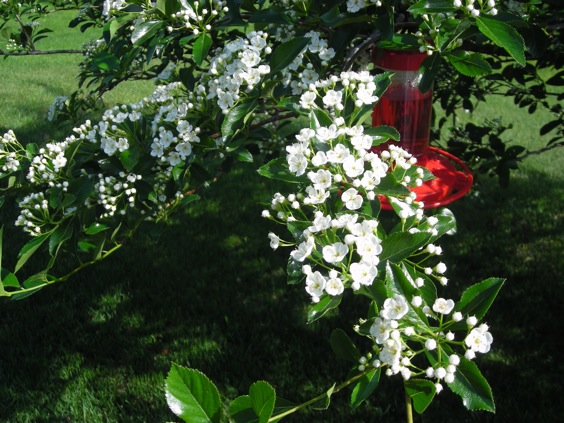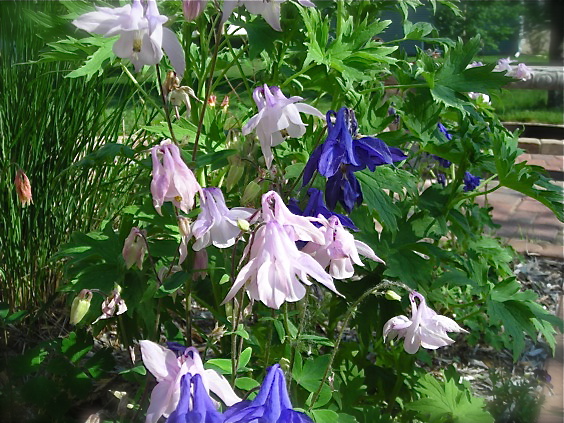 But I know, I know.
You just want the food, don't you? I know that's why you come here. I promise, this won't disappoint.
Yes, those are apricots. I roasted them on the hottest day of the year. It was probably in the mid 90's outside when I turned the oven dial to 425° and prepared a small sack of apricots, nestling them in brown sugar and cardamom (again? you ask, well…. yes. Insane goes many ways, my friends) before drizzling them with honey and a splash of water. Butter dots too. What good is roasted fruit without a nice buttery sheen?
I pretty much left tire tracks on our driveway after spotting this recipe in the current issue of Bon Appetit. Roasted Apricots? I sure do love those most fickle of tiny stone fruits- one day so firm and tart, the next moving to a softness and sweet ripe juicy flavor that you could blink and miss it if you're not careful. And yes, the grocer stocked fresh ones, many yielding to gentle pressure like they should, smelling of golden sunshine. I've loved apricots since I was a very young child, and recall with fondness when my own boy was but a wee one and we lived behind a natural foods store. Almost daily we would shop, it was so convenient then to bring home only what we needed and he loved the velvety softness of those tiny fruits that fit so well into his palm. I would purchase them carefully, knowing he would eat them like crazy and they needed to be perfectly ripe. By the time we walked out the door of that store, around the back and across the parking lot of our building, he would be slurping the last of the juice from his hand, the pit clenched between his fingers and eagerly looking to me to hand him another one. Yes, apricots are favorites. For both of us and for so long. I knew too, that roasting them in this manner probably wouldn't thrill my now 16 year old young man, but for me, these days the recipes I make don't have to thrill everyone. Especially this. If it doesn't make the guys jump for joy, that's OK. These apricots, they were mine.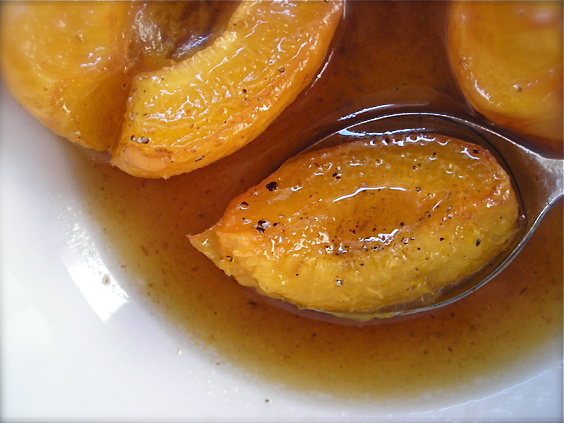 I imagine this recipe would work equally well with any stone fruit. Simply place the pitted fruit on a bed of brown sugar and cardamom (which, again- like the Rhubarb Crisp previously swooned over, you could leave out and never miss) drizzle the top with a little honey and pour a small amount of water over it all. Bake it at 425°, occasionally basting the fruit with the juices that form, until they are soft, fragrant and irresistible. Hold off the urge to eat them by the spoonful until they glaze has cooled. People, it's searingly hot. My poor lip. But soft, tender, sweet and amazing in flavor is the result. You could do worse for yourself you know, on a stifling hot and sticky day, stuck inside under artificially cooled conditions to turn on your oven for 20 minutes and be rewarded like this. Summer? Bring it on.
Roasted Apricots with Cardamom Brown Sugar Glaze
From Bon Appetit, June 2010
1 cup (packed) golden brown sugar
1 teaspoon ground cardamom
6 large or 12 small apricots (about 1 1/2 pounds), halved, pitted
3 1/2 tablespoons honey, divided
2 tablespoons unsalted butter, diced
1 8-ounce container crème fraîche or sour cream
2 teaspoons vanilla extract
Preheat oven to 425°F. Mix brown sugar and cardamom in 11x7x2-inch glass baking dish. Add apricots. Pour 1/4 cup water and 2 tablespoons honey over fruit; dot with butter. Roast until apricots are tender, occasionally basting with syrup in dish, 12 to 15 minutes. Cool 5 minutes. Whisk crème fraîche, remaining 1 1/2 tablespoons honey, and vanilla in small bowl. Serve with warm apricots.
KATE'S NOTES:
When buying stone fruit to roast, they should be slightly under-ripe or they'll become too mushy when you cook them. I found that the 12-15 minute window in the recipe was not nearly enough to make them tender. They cooked for maybe 20 minutes before I felt that the fruit was the soft texture I wanted.
Should there be a "Next time" when I make this, which I am certain there will be, I would probably stir the brown sugar, cardamom and water together. Once the fruit cooled, there were sugar crystals on the bottom of the baking dish from where the brown sugar did not dissolve. I also used whole cardamom seed and ground it down, but not enough. If cardamom is not finely ground, the remaining seed can be bitter. If you grind your own seeds, make sure it's very fine. I ended up straining some of them out afterwards. And yes, by all means leave it out and you'll never know.
My topping for it was mascarpone cheese sweetened with honey. I know. This truly does make me believe I am insane. But it was, sorry to reiterate, insanely good. Try the roasted apricots on yogurt, over ice cream, on top of shortcakes (if your strawberries run out) or alone as a simple treat.