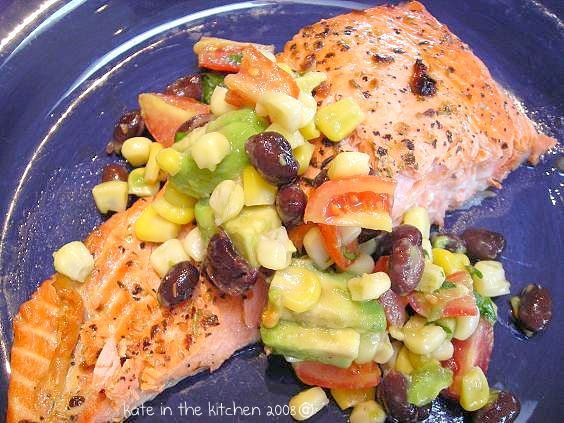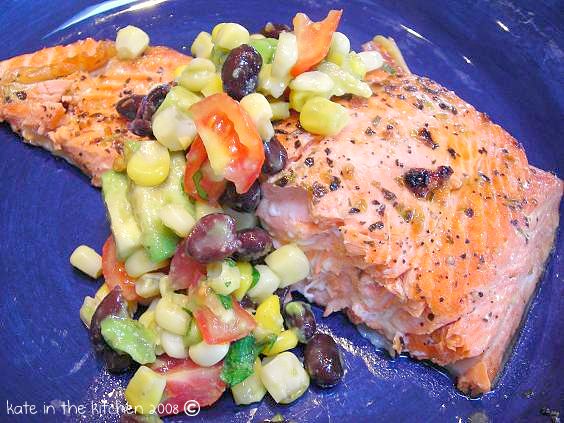 Black Bean and Corn Relish by Kate

1 15-oz can black beans, drained and rinsed well
2 c. frozen corn, thawed (or use the kernels from 2-3 fresh ears to make enough)
1 avocado, diced
1/2 pint grape tomatoes, diced
1-2 t. fresh grated lime zest
Juice of half a lime
1 T. cumin
Salt and Pepper to taste.
Mix all ingredients together in a non-reactive bowl. Chill before serving. Also tastes great on tortilla chips.