I'm not surprised that baking is a soothing enterprise for me. It calms and centers me and usually it's because I always feel my Mom's presence when I bake. She gave me my baking gene and my love for all things flour and butter and it channels my inner child to get out my K5 and open the pantry. This time of year is especially hard for me, as Christmas was such a favorite of hers, but I find that the very act of cookie making can be like entering a zen mode and it takes some of the grief away to see all the delightful baked discs on my counter, and feel the spirit of my Mom's beaming proud smile.
Plus, I just HAVE to get my cookie in to Susan!!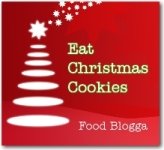 For the second year in a row, Susan of Food Blogga is hosting this event and getting a mountain of responses in return. Last year I was ambitious and submitted three recipes, but this year I have only this one. But I have to warn you, this is a killer cookie recipe.
May I present the Lemon Ricotta Cookie.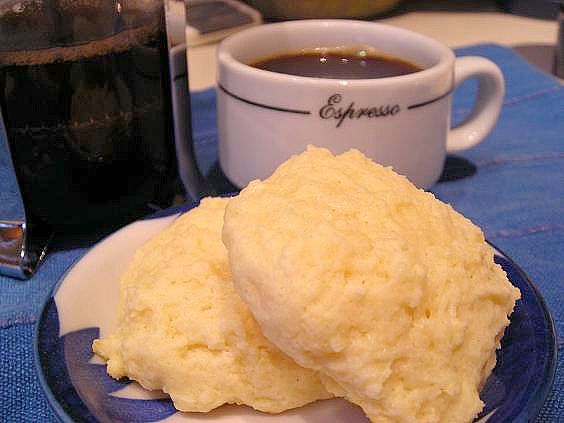 This cookie in it's basic form, was a winner in the Holiday Cookie Contest held by our local paper. Although I love the idea of a cookie chock full of ricotta cheese, I imagined that by adding the tart and heady scent of lemon that it might just add something magical to this recipe.
Magic indeed! While the cookie itself was pillowy, moist, tender and rich, the added element of lemon and the tang of a little zest gave it so much more character. It's like the cheesecake cookies I made last year for this same event, but lighter and fluffier, and lately I just can't get enough of anything lemon. And although I might be asking for it by consuming ricotta cheese, the stomachache I get from the dairy in these would be well worth it. And so far, it hasn't happened, but I also haven't OD'd on them either.

LEMON RICOTTA CHEESE COOKIES
For cookie:
4 c. flour
2 tbsp. baking powder
1 tsp. salt
1 1/2 c. sugar
1 c. (2 sticks) unsalted butter, at room temperature
1 (15.-oz) container ricotta cheese
1 tsp. lemon extract
2-3 t. fresh lemon juice + 1-2 t. fresh lemon zest
2 eggs
For icing:
1 1/2 c. powdered sugar
3 tbsp. milk
Red and green decorative sugars, optional
Directions
To prepare cookies: Preheat oven to 350 degrees. Line baking sheets with parchment paper. In a medium bowl, whisk together flour, baking powder and salt and reserve. In a large bowl, using an electric mixer on medium-high speed, beat sugar and butter until creamy, about 5 minutes. Reduce speed to medium, add ricotta cheese, extract, juice, zest and eggs and beat until well-combined. Reduce speed to low and add flour mixture, mixing just until dough forms. Drop dough in small mounds on prepared baking sheets. Bake until cookies are very lightly golden, rotating trays halfway through, for about 15 minutes (cookies will be soft). Remove from oven and cool 2 minutes on baking sheets before transferring cookies to a wire rack to cool completely.
KATE'S NOTES:
I initially wanted to make these an Almond Ricotta cookie, with almond extract and finely chopped almonds, and sometime I do intend to try out that version, but my almond extract had evaporated so I went with lemon. Be sure to really whip the butter and sugar for a while- the loftiness you achieve makes the cookie very fluffy. Thoroughly scrape the bowl at least once during the mixing of the cheese and egg; you want to really blend the wet ingredients well. The dough, while not very stiff, should ONLY be mixed until the flour is just incorporated. Do not overmix at this point. Once the flour is mixed in,  turn it off and give the dough a few turns, gently, with a rubber spatula in case there is any flour in the bottom of the bowl. I made two batches of this, and inadvertantly let both of them sit after the dough was ready. Whether it made a difference, I have no idea, but that's what happened with mine. I did not use the icing.