My apologies for starting this post out using the word 'Winter' in the title. Those of us in the northern climes are still experiencing a gorgeous Fall- and the sunshine that we've had through the early part of November is dazzling. And so unexpected. November around here is equated with a dense gray expanse of sky that rarely seems to break. It's a gloomy month, usually, and for the sun and blue sky to be greeting us each morning is a gift. A true weather gift. One that I am savoring with all my might.
But then I go and say 'Winter'.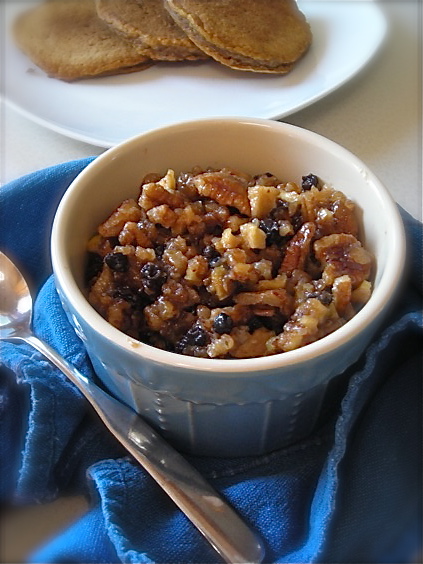 But bear with me friends, as you know I wouldn't steer you wrong. Even with the still mild days of November to wrap around us, my mind is gearing up for cold. It's inevitable, and I think people are taking bets around here on when the first real snowfall will drop from that leaden sky that we know so well. The first snow that sticks, snarls traffic, makes people grumble inside…. we know how it is around here. We may have resided here all our lives but there comes that first coating of white and it's like folks have wiped any memory of it clear from their heads.
Like who could forget something like this?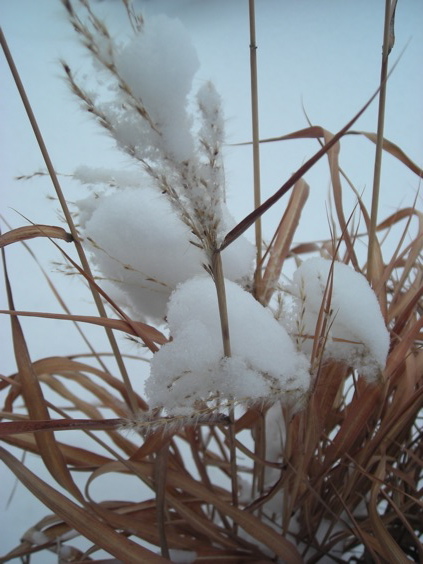 Sorry, there I went and did it again.
But the thing is, it's coming and when it does, and we wake on those chilly Winter mornings craving all forms of comfort food to fill our Minnesota bellies with warmth, what you should be making is this simple and delicious compote. It tops so many winter breakfast foods like it was meant to be, like the way Winter will eventually lead us to Spring. A spoonful in your Oatmeal is heavenly; a spread across your pancakes, waffles or french toast is worthy of your best food-lovin' eye roll and exclamations of 'Oh dear! This is good!'. It's endlessly versatile and needs no special ingredients. And if you make it in your flannel jammies, with thick slippers on your feet while the furnace hums it's way to warming your home, it might just make those Winter mornings a bit more pleasant.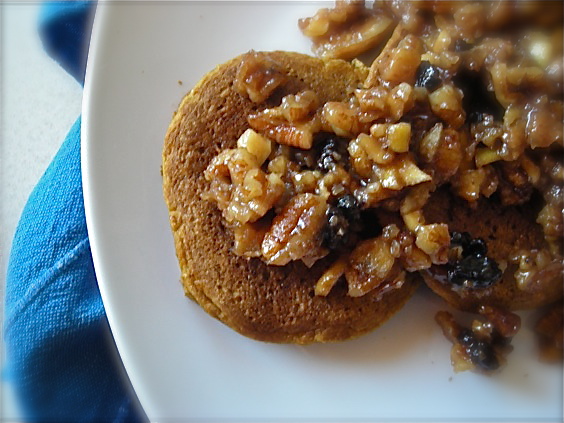 And as Minnesota goes, in the wintertime, we need as much of that as we can get.
Winter Fruit Compote
by Kate
1 medium tart apple, washed, cored and diced fine
1 c. chopped pecans
1/3 c. currants
1 T. butter
1/2 c. pure maple syrup
In a skillet over medium heat, melt the butter and add the apple. Saute for a few minutes until the apple is soft, then stir in the pecans and cook, stirring regularly, until the nuts are slightly toasted and fragrant. Pour in the maple syrup and reduce the heat to low. Cook, stirring occasionally until the maple syrup has been absorbed. Stir in the currants and heat through. Serve warm over pancakes or waffles. Will keep refrigerated for several days. If you can resist. Reheat in the microwave if desired. This tastes amazing if sprinkled with a light dusting of sea salt prior to serving. Something about that salty sweet crunch…..
KATE'S NOTES:
Winter pears, like Anjou or Red or even the Bosc would make a good substitute for the apple in this. Change up the nuts, use raisins instead of currants, or add other dried fruit. Toss in some shredded coconut if it's your thing. Or even chop up an orange, mix it with dried cranberries and chopped pistachios and a dash of cardamom for an exotic option. The possibilities are endless, people. Endless.