Magic October is gone, the artist's palette splashed vibrant and rich, in every direction we looked. The season of brown replaced it, and the darkness falls predictably, knocking us backwards in to quieter evenings, thicker clothes, retrospection. Thanksgiving came as early this year as it possibly could; beginning on a mild note in the morning with temperatures near 60 degrees. By afternoon, the wind had stripped the mild weather away, and as dusk fell across countless laden tables of bounty, snowflakes began dropping from the sky, making photos like this nothing but a memory.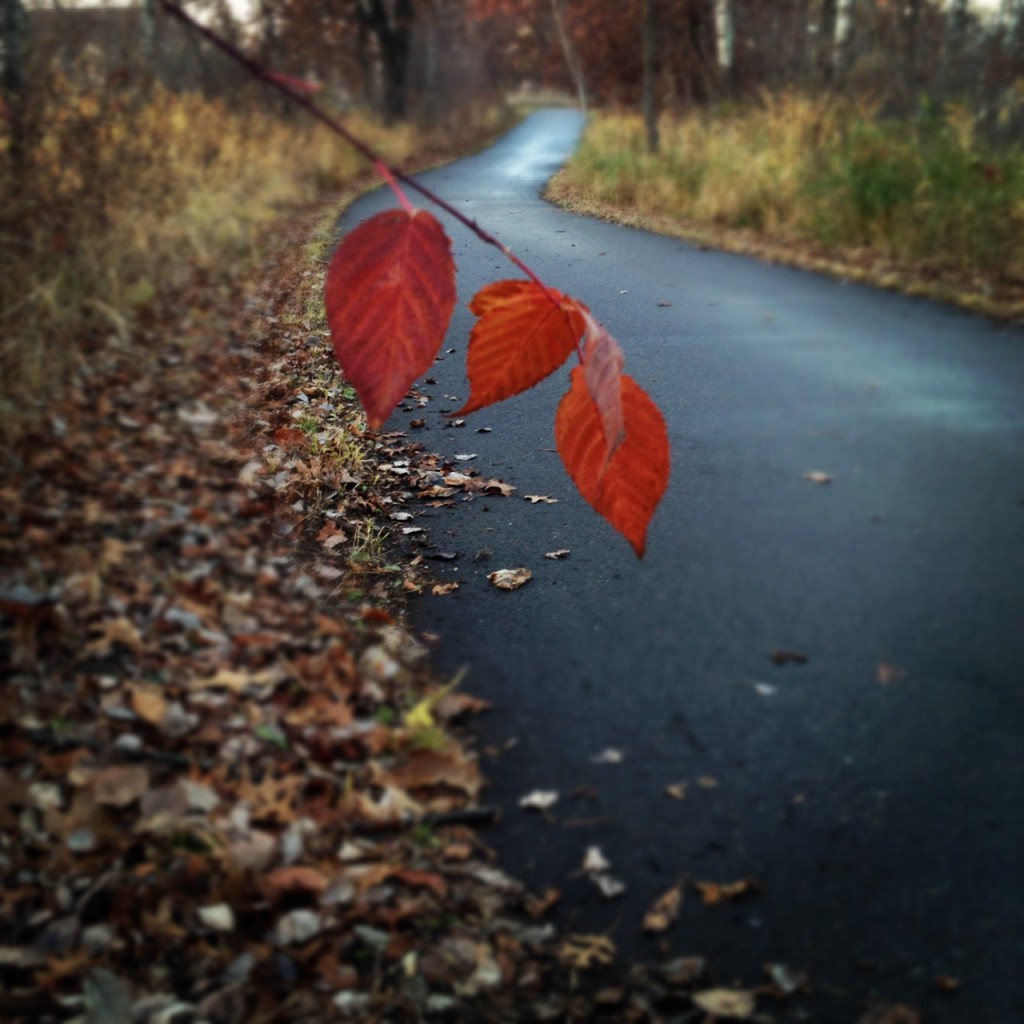 I've been cooking quite a bit, but not jotting down recipes, or taking much beyond a quick iPhone photo for my Instagram page. Then, I'm not sharing those on Instagram Friday anymore, either. In struggling with the whys of this blog, and trying to figure out a method to jump-start my creativity again, I came across this post from Jacqui that sent my heart scurrying. If there could be truer words spoken about what is in my mind in the moment -although there's far less about tacos than in Jacqui's- I don't know where I'd find it. In brief bullets, she knocked one out of the park, and has left me questioning even more which direction my little corner here is going.
And it's now way deep in November. I've watched in previous years of my life how this 11th month has silently bound me to suffocation in a dark melancholy, but in recent years have seen a more forgiving approach to the slow decline of natural light. Have you ever read this essay from Jeanette Winterson? It's all about embracing winter darkness and appreciating what happens after the sun goes down.
"We have all experienced negative darkness – those long stretches of the night when we can't sleep, and worry about everything, and so we know that "dark time" can seem interminably long, compared with daytime. Yet this slowing of time can be the most relaxing and beautiful experience. Spending the evening in candlelight, and maybe by the fire – with no TV – talking, telling stories, letting the lit-up world go by without us, expands the hours, and alters the thoughts and conversations we have."
Since finding it many years ago,  there has been much more to discover about darkness; and I realize that fighting the cold, the brown and the ennui that November brings only tends to make those aspects of it more pronounced. This November has been very kind; it's been mild, warm even, and there have been days of ample sunshine that the cats love to bask in. Really, there wasn't much to complain about with this 11th month.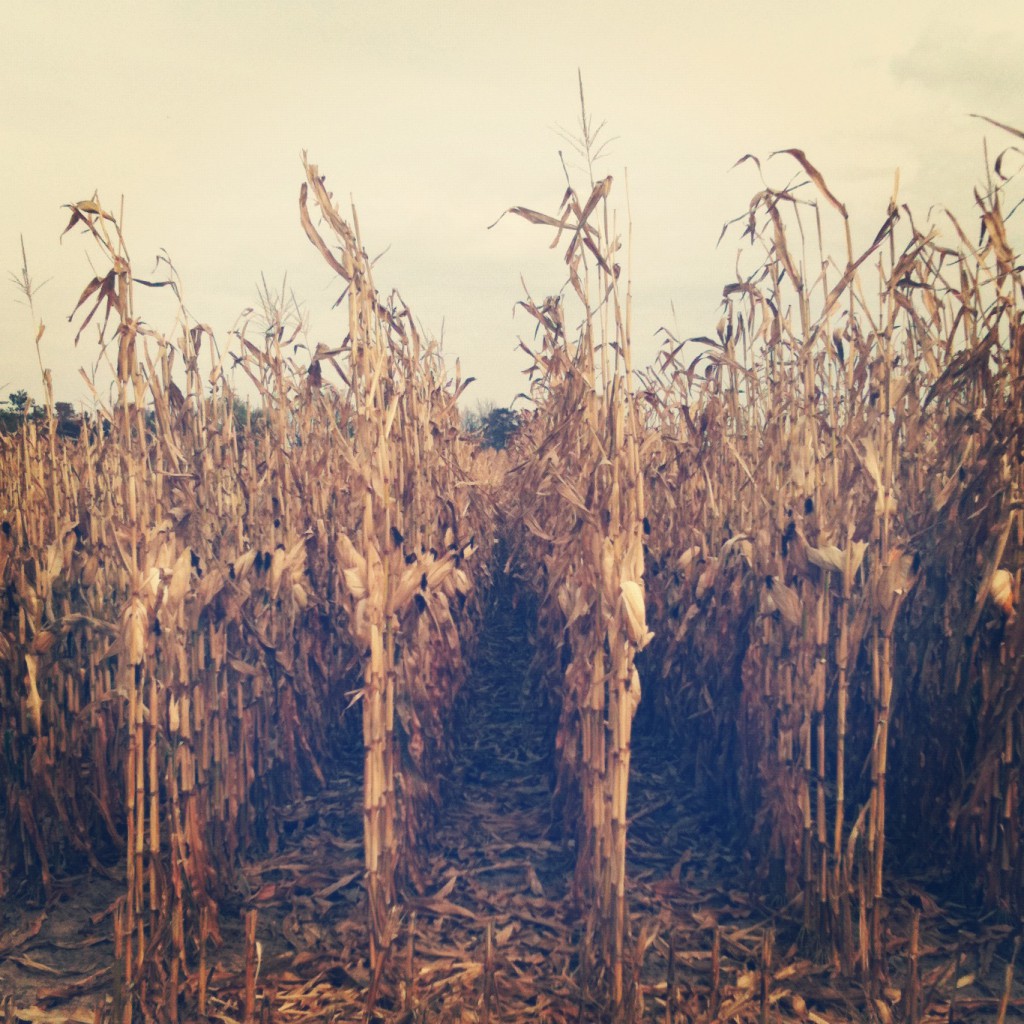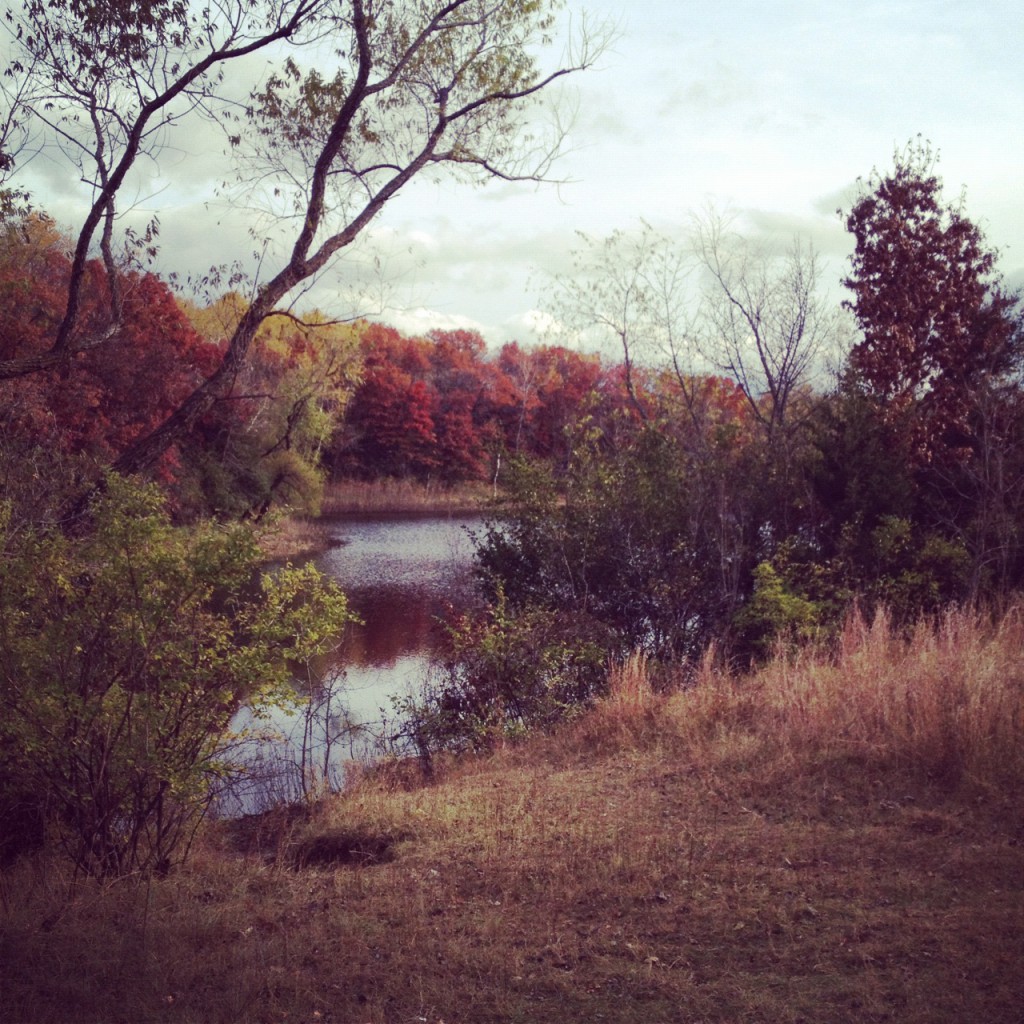 But I was pleased to see the snowflakes yesterday. Crazy as it sounds, I've been impatient for real cold. For my cross country skis and sweaters and candlelight twinkling against windows reflecting pale apparitions of white. I'm a girl of seasons, born deep in my blood and others may find Winter contentious and difficult, but it will arrive with it's own fury and grace regardless, and welcoming the season without fight is far less tiresome.
And this blog? Well, I've got some ideas planned for the next six weeks or so, a fun giveaway for my readers and some good old fashioned Christmas treats to share. And then…. poof! The blog, as we know it, will be gone and once again a Phoenix will rise from the ashes, hopefully by the time the first month of 2013 ends. I'm churning with ideas and plans and am quite excited to see how it all comes out on the other end.
So…. how about a recipe? A perfect one for this time of year, these Sweet Potato Biscuits are wonderful to nibble on with morning coffee, or as an amazing addition to any holiday table (I can only imagine how delicious these would be with turkey and stuffing….) They're a cinch to make too. Who doesn't love that?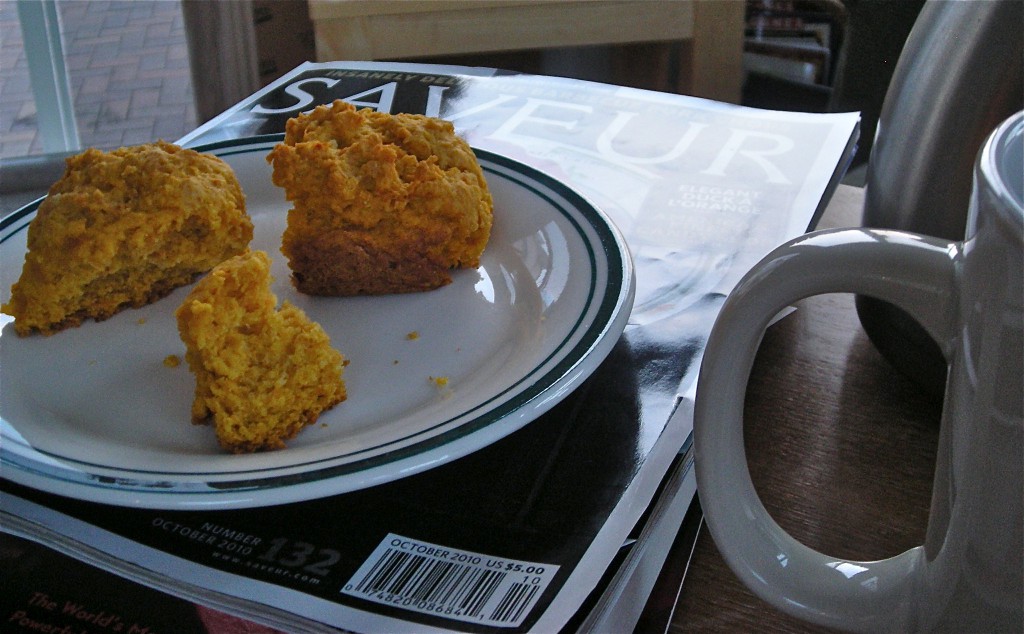 Sweet Potato Biscuits

Yield: 12 to 15 biscuits

One 3/4-pound red-skinned sweet potato (yam), peeled, cut into 1/2-inch cubes
1 3/4 cups all purpose flour
1 tablespoon (packed) dark brown sugar
2 1/2 teaspoons baking powder
1 teaspoon salt
1/2 teaspoon baking soda
Pinch of cayenne pepper
8 tablespoons (1 stick) chilled unsalted butter, cut into 1/2-inch cubes, plus 2 tablespoons butter, melted
1/3 cup chilled buttermilk

Cook sweet potato in medium saucepan of boiling salted water until tender, 8 to 10 minutes. Drain, cool, and mash.

Position rack in lower third of oven; preheat to 425°F. Butter bottom and sides of 8- or 9-inch cast iron skillet (or 8- or 9-inch round cake pan).

Whisk flour and next 5 ingredients in large bowl. Add cubed butter to flour mixture; toss to coat and rub in with fingertips until mixture resembles coarse meal. Whisk 3/4 cup mashed sweet potatoes and buttermilk in medium bowl. Add to flour mixture; toss with fork. Gather mixture in bowl, stirring gently until dough comes together. Using your fingers, press any remaining flour in to the dough, and gently turn it out in to the prepared pan, pressing it to fit. Score the biscuit dough in a pie wedge shape.

Brush tops with melted butter. Bake until puffed and golden on top and tester inserted into center biscuit comes out clean, about 22 minutes. Cool 10 minutes in pan. Turn biscuits out and gently pull them apart.
from The Kitchen Sink Recipes (and from Bon Appetit)