A sweet cookie, a fresh burst of corn flavor; this unique treat was an eye-opening experience, with unbelievable flavor.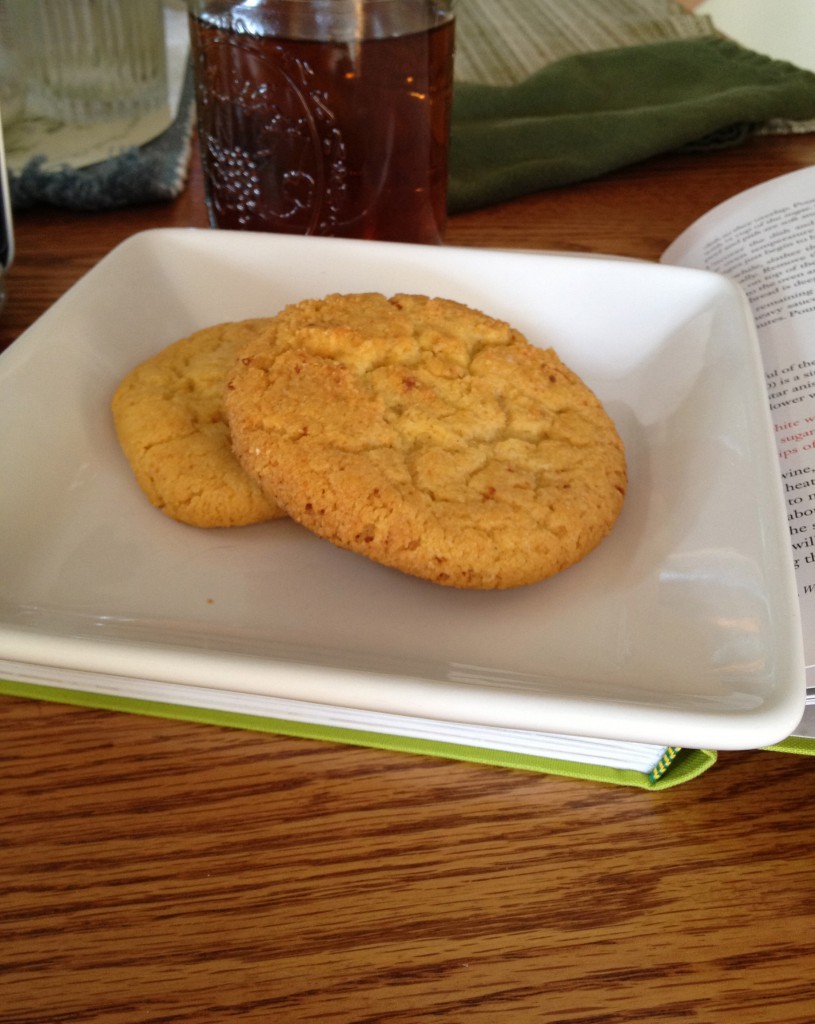 Does anyone else bake to slow down their world? Baking is where I turn to bring some semblance to the whirlwind, to quiet the roar through measuring and slowly turning the wet and the dry to something fragrant and delicious. I desire to bake far more than I actually do, especially with our  daily breads, craving the time to turn out a loaf whenever it's needed.
I have a ridiculous variety of flours in my pantry; rye, buckwheat, whole wheat, bread, spelt, almond, coconut, barley, corn; I've been experimenting with wheat alternates in a few recipes, daring to stretch in to more alternatives, more flavors and textures in my baked goods. There are a few more varieties that I'm eyeing, adding recipes to try out. I love seeing shelf upon shelf of these options in the grocer to explore and create. to move far away from refined white flour. I'm fairly certain that gluten isn't an issue for me, but our health is always foremost on my mind and if there are better options available for baking, I'm more than willing to seek those out if it means a healthier end product.
What does this have to do with Corn Cookies, you ask? Well, not health; not with these, anyway. It does have a little bit to do with stepping outside the box when it comes to cookies.
I've heard a great deal about the Momofuku Milk Bar in New York City. I've paged through the gorgeous cookbook; tried bites of their Compost Cookies, the Crack Pie, the baked milk crumbs that I made my eyes glaze over in joy. I think most in the food world know of the crazy, no-holds barred atmosphere that is Momofuku, where David Chang believes in pushing every boundary. The Noodle Bar, Chang's original restaurant, was even featured in the television show 'Treme' if you ever saw it. And if you didn't, watch it. Stellar. Especially if you're a jazzhound like I am.
There's a coffee counter where I work, and as I passed by one afternoon, one of the Baristas called out to me 'Hey! You want to try a Corn cookie?' I was a bit repulsed, actually, thinking corn chunks and other weird stuff like that. And I wanted to shake my head and say 'Not a chance!' but this young guy has a knack for food and spends A LOT of money on crazy expensive cookbooks that he slowly pages through during down time. He's always trying something new, and wanders over to me regularly to seek an opinion. What he never does is offer me so much as a glimpse in to what he makes, so I said 'Yes.' and he handed me a thick, yellow cookie that I tentatively took a bite from. He was watching me closely, smirking. The corn taste roared through my mouth like an oppressive August day, amidst a tender, buttery crumb. My mouth cheered. I was floored. A few weeks later he brought me another one, this time, the warmth of the oven was still clinging to it, and as I bit down, the familiar taste filled my head and I thought 'I have to make these.' I imagined them to be a challenge, but quite frankly, if you can find the freeze-dried corn (available at Target under the Archer Farms label) and corn flour (Bob's Red Mill makes it- NOTE: DO NOT sub Masa corn flour- it's not the same) then you've got the battle won.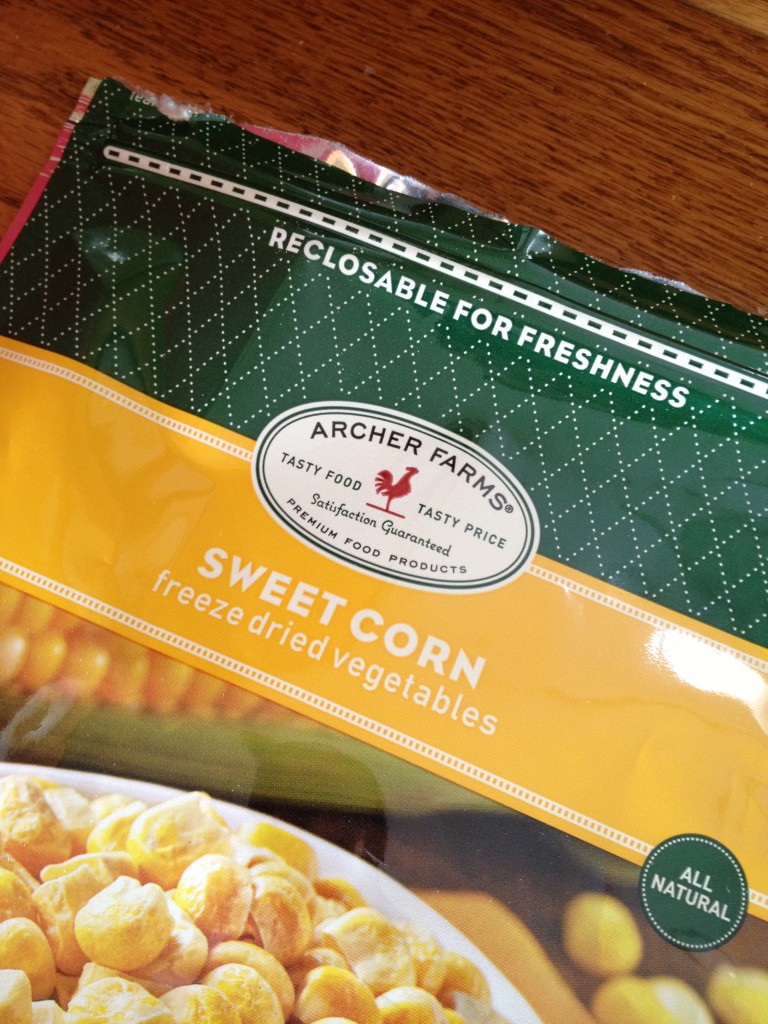 These cookies kind of defy everything cookie-like. And that's what makes them so far outside the box, and right at home from Momofuku. There's the half pound of butter and sugar that gives them cookie rockstar status, then you add the corn everything and it's a vegetable. But it's a cookie. I admit, it's weird. That's why you need to try them for yourself.
Momofuku Corn Cookies

16 T (2 sticks) unsalted butter, softened
1-1/2 c. superfine sugar
1 egg
1-1/3 c. flour (I used straight whole wheat flour this time, but next round will experiment with some other options)
1/4 c. corn flour (this is NOT the same as Masa corn flour)
2/3 c. freeze-dried corn powder (place the freeze dried corn kernels in a food processor or blender to pulverize)
3/4 t. baking powder
1/4 t. baking soda
1-1/2 t. kosher salt

Combine butter and sugar in a stand mixer with the paddle attachment. Cream for 2-3 minutes on medium-high, scraping the sides once or twice.

Add the egg and continue to beat at medium-high for 7 minutes. Mixture will double in volume.

Whisk together the flour, corn flour, corn powder, baking powder, baking soda and salt; add to the creamed mixture and mix on lowest speed only until completely blended. Portion out dough and chill for at least an hour. Do not bake cookies from room temperature. With the amount of butter in them, they will spread impossibly. They must be chilled.

Bake at 350° for 12-16 minutes, or until tops are browned and center springs back when touched. The cookies will be puffed up, falling slightly as they cool.