Blueberry season is my favorite.
This is one trip's worth of picking at my absolute favorite spot, Rush River Produce. I become almost giddy with excitement when the postcard arrives in the mail, announcing the fruit is ready for picking. Although there are blueberry farms closer to me, what I love most about going to Maiden Rock, Wisconsin for these beauties (and they are stunning berries) is that the 70 minutes drive to get there is one of the most beautiful road trips one can take locally. You wind and twist along the Mississippi, past Lake Pepin and through beautiful, quaint little towns. I always go as early in the morning as I can; then, when done picking, I drive to Stockholm, or even further along to Pepin and make a stop for lunch and relaxing. I can't get enough of the scenery, and driving along with the scent of fresh picked fruit in my car is one of Summer's most intense pleasures.
For utilizing such perfect fruit, most of what I pick goes in to the freezer. I employ the straight to the freezer method; no washing of the fruit as it begins to break down the moment you rinse the white bloom off of it. I portion the fruit in to 2-cup increments and freeze the bags as flat as I can manage. Two cups is a pretty standard amount for most recipes, and the berries freeze without clumping so you can measure easily for other needs. They are easily utilized for pancakes or waffles in this manner, too.
We eat plenty of them fresh too. And a recipe I discovered last year for Blueberry Compote with Lemon Thyme was a huge hit. Spread over fresh, creamy Burrata, it was a beautiful pre-dinner treat.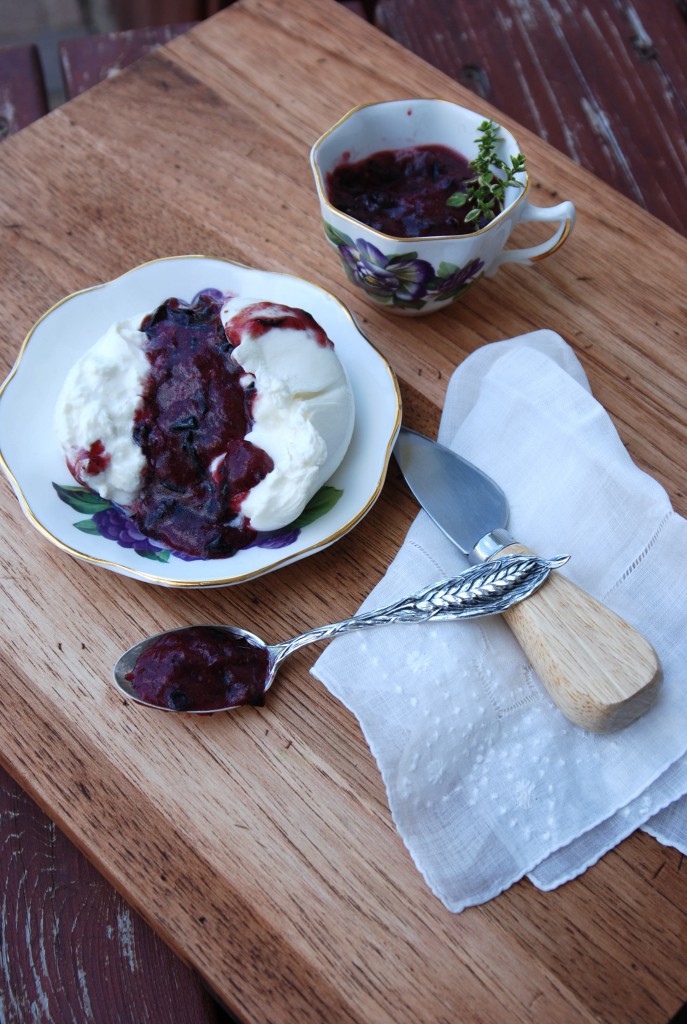 If you LOVE Blueberry syrup on your pancakes like I do, this recipe is so simple. And it's taste is out of this world. Best part about this recipe was that it was printed in The Edible Twin Cities Cookbook.
Of course, blueberries go beautifully in muffins, and this Blueberry Coconut Macadamia Nut version is a favorite of mine. It's a mouthful, all right. Both in syllables, and in flavor.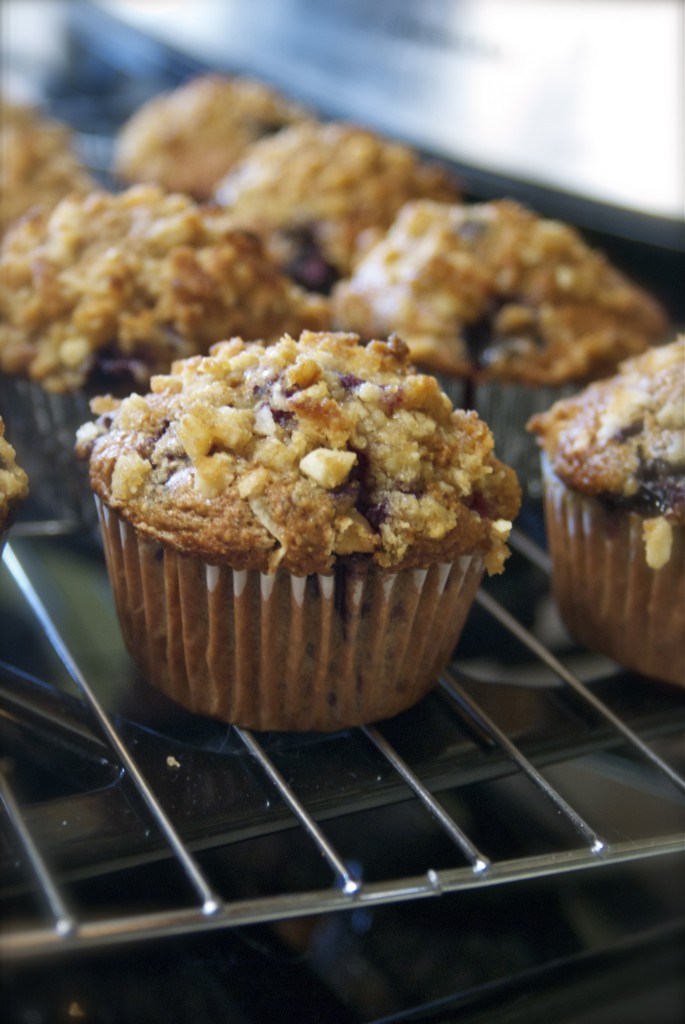 Here's a favorite coffee cake recipe for you to try as well, Blueberry Lemon Coffee Cake, rich with pop of blueberries and the spritzy bite of lemon- one of my favorite flavor combinations. Using Rice Krispies cereal in it guarantees it a perfect breakfast food.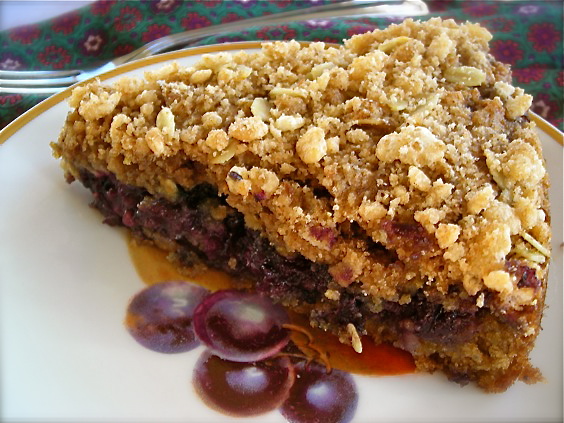 There's so much more one can do with blueberries. And I'm sure you have your favorites, too. Care to share them with us??