With chocolate chips- as if they need anything else. It's a creamy, dreamy taste overload and entirely gluten-free, if you need or want that sort of thing.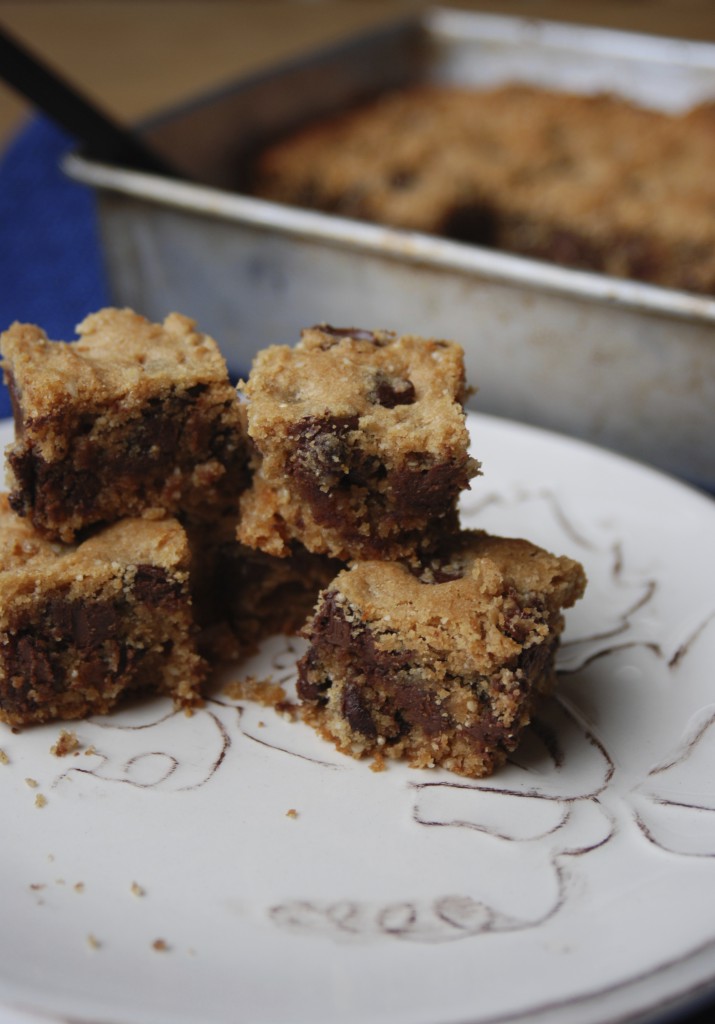 Personally, I don't need gluten-free foods in my life, but I do like to experiment with all the amazing flours available for baking without gluten. And quite frankly, I'm pretty hooked on the taste of some of the combinations I've tried- almond and coconut flour seem to be a match made in heaven, especially in this amazing cookie (seriously good stuff, people…. make them. Fast) I like how corn flour can elevate even the simplest of cornbread, and enjoy the nuttiness of barley flour as well, and now, in this batch, the use of quinoa flour, too.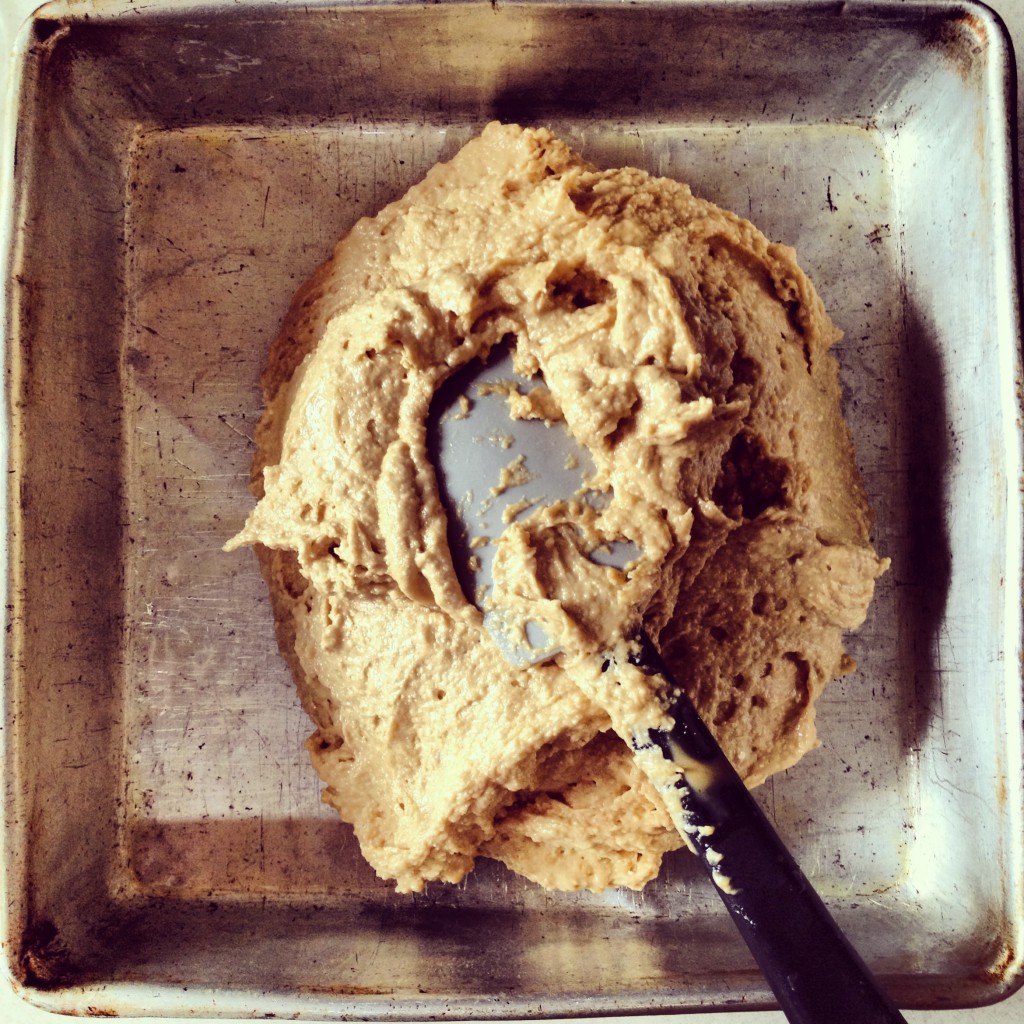 If you buy raw quinoa, don't bother making another purchase of quinoa flour to create a baked good with it; you can grind the raw quinoa in to flour, just like you can grind oats to make oat flour, kasha (or buckwheat groats) in to buckwheat flour and numerous other grains out there. You need a dedicated coffee grinder or a blender. If all you have is one coffee grinder, you can run oats or plain rice through it to clean it out and absorb all the coffee oils so the grains you grind won't taste like your morning cup. I use a separate grinder for spices and grains, using the rice trick often in it to keep it from getting too odorous.
But…. back to this Blondie. Originally, the recipe from Eating Well only called for quinoa flour. And almond butter. Once I mixed all the wet ingredients together, subbing in peanut butter, it looked so impossibly liquid that I couldn't imagine the required 3/4 cup of quinoa flour would do much to pull it together, so in addition to that I added 1/3 cup of almond flour and a few tablespoon of coconut flour. Coconut flour has amazing absorption qualities with it's high fiber content, and can really tighten up the texture of baked goods. The combination worked and these bars came out perfectly.
Peanut Butter Quinoa Blondies with Chocolate Chips

1/4 c. unsalted butter, softened
3/4 c. smooth or crunchy natural peanut butter
2 large eggs
3/4 cup packed light brown sugar
1 t. vanilla extract
3/4 c. quinoa flour
1/3 c. almond flour
2 T. coconut flour
1 t. baking powder
1/4 t. salt
1 cup semisweet chocolate chips

Preheat oven to 350°F. Coat an 8-inch-square baking pan with cooking spray and line the bottom with parchment paper.

Beat butter and peanut butter in a mixing bowl with an electric mixer until creamy. Beat in eggs, brown sugar and vanilla. Whisk quinoa, almond and coconut flour with baking powder and salt in a small bowl. Fold the flour mixture into the wet ingredients until just combined. Stir in chocolate chips. Spread the batter evenly into the prepared pan.

Bake until a toothpick inserted into the center comes out with just a few moist crumbs on it, about 25 minutes. Let cool in the pan for 45 minutes before cutting into 24 pieces. Let cool completely before storing.