When you think of the month of July, what comes to mind? Heat. Sun. Humidity. Thunderstorms. Exploding growth in the garden. Balmy, beautiful Summer nights. Popsicles. Ice cream. Grilling outside. Fresh produce from the Farmers Market.
In one word, quintessential Summertime.
It's very warm as I write this, too; nearly 80 degrees and it's only 8AM. Yesterday, as I walked to my car after work, the sun shimmering over the parking lot, and opened the car door to the furnace inside, I thought back to April, and it's never-ending snowfalls. The blanket of snow we awoke to on Griffin's birthday on the 19th, the Earth Day storm and parade of cold, sopping wet days. The May Day snow. Rain, rain and more rain in May and a Memorial Weekend at the lake where we needed to run the furnace, and a simple sweatshirt wasn't enough to keep the chill at bay.
As I sat in my car, feeling the suffocating heat, I thought 'This is what we waited for in the Spring. This is what we love, our theater of seasons, our scorching Summer.' The idea of even raising one breath of complaint about it went out the window. It was hot, all right.
Thank goodness for that.
We're not cooking much these days, although I did roast a whole bunch of vegetables the other day while the A/C churned out some crisp air. Today I plan to make a big batch of these Ridiculously Healthy Millet, Kale & Yam Burgers. And as always, with the surge of heat I get the urge to bake. Crazy, isn't it? We'll see what I come up with. But we still need to eat, and simple foods are passing through our kitchen, with lots of fresh salads, some quick stand-bys and a few Yee-Hawww cowboy style, throw it all together and see what happens kind of meals.
For a bit of inspiration, check out these oldies, but goodies from my Recipe Box.
Chard with White Beans and Fresh Herbs
In July, two years ago, I fell head over heels in love with Chard. We ate this quite often that Summer, and ever since.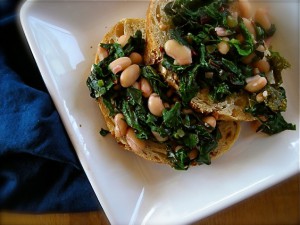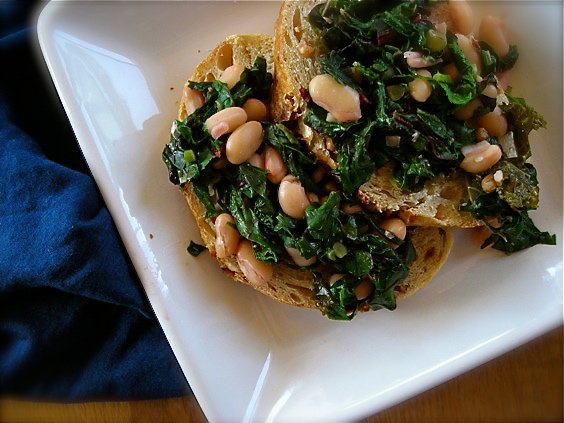 We also fell hard for Kale. This was one of the recipes that completely changed my mind about that green.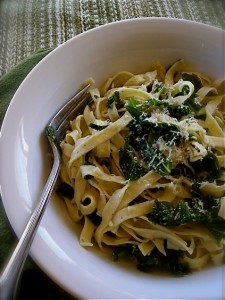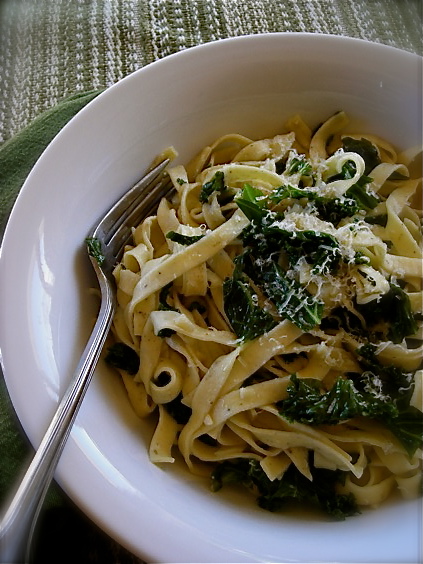 When zucchini, tomato and eggplant are at their peak, there is nothing finer than this dish.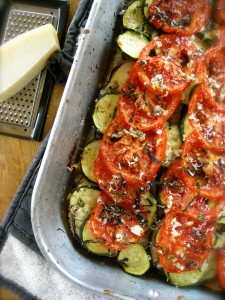 Roasted Radish & Caramelized Onion Tart
 We had a lot of vegetable revelation in 2011; this time was all about roasting Radishes.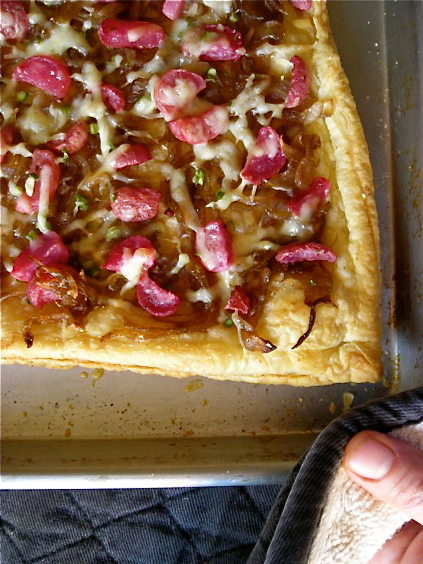 Herb Flatbread with Pesto & Caramelized Onions
Simple and so delicious; make a big batch of the onions to keep on hand and it's even easier.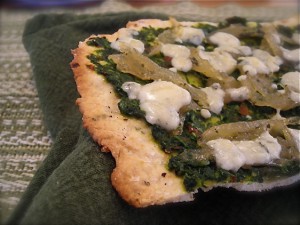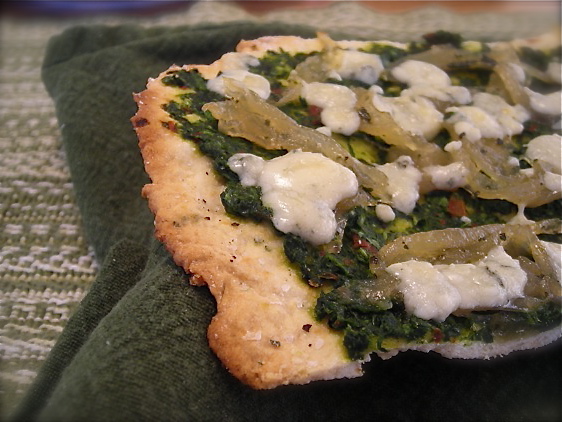 Perfect on a sandwich, or just straight from the jar. I really need to do these again.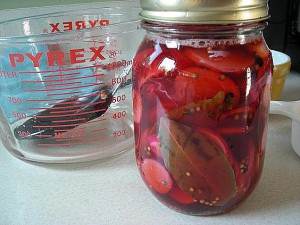 Kale Slaw with Peanut Dressing
Gotta love the crunch of these raw salads. I'm addicted to them.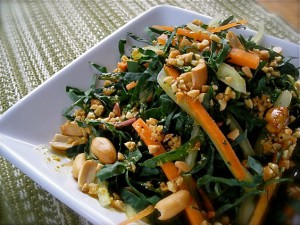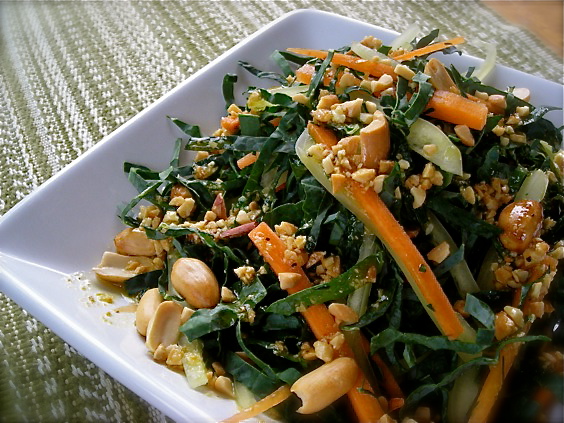 Super Simple Strawberry Vinaigrette
If you're flush with strawberries (and if not, you should be!) this simple salad vinaigrette is extraordinary.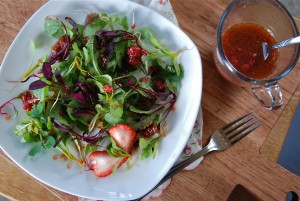 Cheesy Creamed Corn with Cilantro
This delicious and simple recipe came from my very last issue of Gourmet magazine, back in 2009.
(A moment of silence for the loss of a great work of art)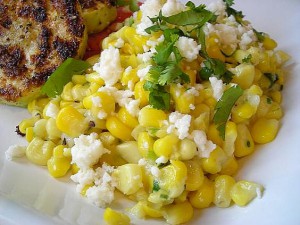 What are you eating during our hot and wonderful Summer?? Anything good you'd like to share??