The E2 challenge is over, at least in theory. To celebrate, I had a thick hearty beef sandwich, ice cream, frozen yogurt and half a dozen slices of wonderful bread spread with sweet butter. Then I had a serious tummy ache.
We had 28 days of consuming a plant-based eating plan, which went far, far smoother than I ever anticipated. In fact, it went so smoothly and I saw such amazing results that I am committed to continuing this regularly. This type of eating, this nutrient dense, delicious way of life is just what this lady needs. I expected that tummy ache from going back to some of my past ways of eating and it was a way of reminding myself what this challenge has really shown me.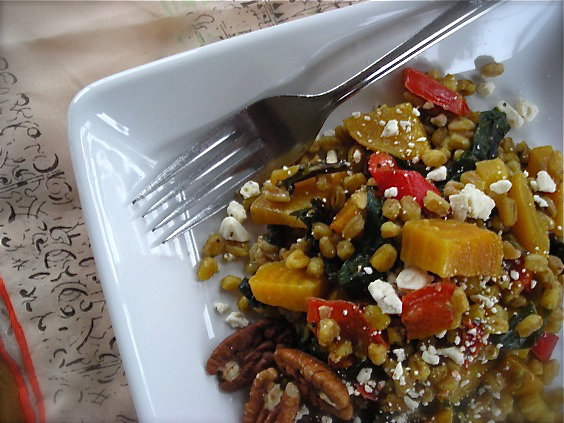 So, did I learn anything from this challenge? Besides what I already has taken away from it?
I sure did.
~~ Even being as good in the kitchen as I am, changing my focus from a meat oriented meal to a non-meat option proved to be a bit challenging, mostly because I simply default to meat as the main item and then filled in around that. Changing it to a plant based option requires a complete 180° switch. And it's a learning process for all of us. I found a terrific cookbook at Half Price Books that is helping me with plenty of ideas but I need a few more books and resources to stimulate my thinking. Thankfully, this won't be hard at all. I've revamped my eating habits before and know that new habits sometimes take a bit of time to stick. The best part is that it's been such fun to experiment and stretch the focus of what we eat.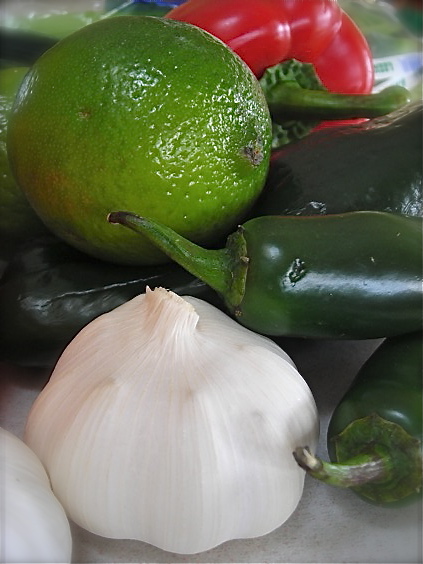 ~~ The near complete cessation of menopausal hot flashes and tummy troubles solidly affirmed in me that this is a much, much better option for my body. I do like meat, and with it being grilling season, the temptation of eating meat will always be there so I don't plan to deprive myself completely. I simply won't be cooking much, if any at home, and won't make it the focus of any meal in other situations.
~~It's made me even more aware of what I am putting in my body and what it does for me. I had no clue that the daily digestive issues had anything to do with what I was eating. I just thought it was the way it was going to be as I got older. It was really eye-opening for me to think I had simply settled for feeling less than 100% all the time and got me thinking how many other people just sit back on vague and unexplainable symptoms without one thought to finding out if they can be cured. This challenge has gotten me to really examine the foods I eat, even more than I did. The choices I make for what I consume sometimes are completely automatic, self-ingrained habits that can begin before I even know what's happening. Every time my hand goes to my mouth, I force myself to stop and think about what I'm doing and I've caught myself in situations where I am eating without one thought to what it is. That mindless consumption had thrown me off many times, forcing me to be a lot more conscious of it and of learning to avoid the pitfalls and traps.
~~ I am in complete control. I knew this before going in to this challenge but it's really made me aware in the last month that everything I need for my health and my well-being is within my ability to manage. And no one is helpless; we ALL have the ability to better ourselves through our eating habits. We all can make wiser choices. I'm committed to a healthier lifestyle, plain and simple. I feel better. I don't need anything more than that. No one is forcing me to pick up and eat any type of food except me.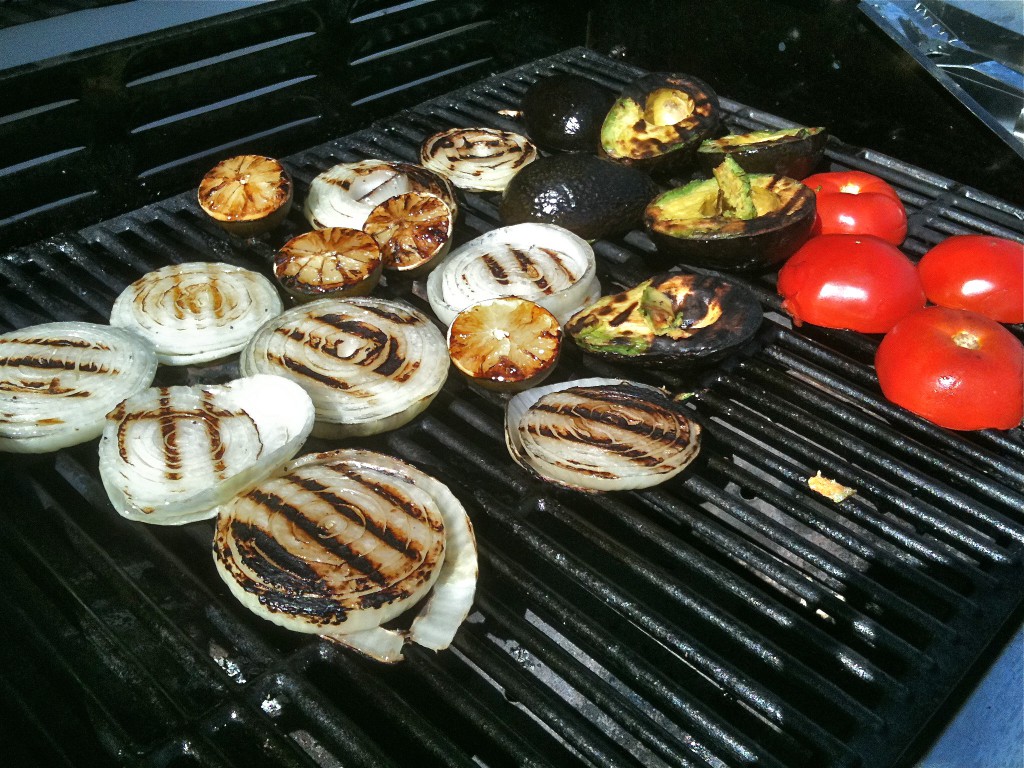 ~~The most important thing I've taken away from this challenge is that there is nothing…. and I repeat, nothing lacking in a plant-based eating plan. Absolutely nothing at all. There's this odd mentality that you can't be satisfied from your food if you don't eat meat, or that those who consume only plant-based foods are sadly noshing on tofu and plain brown rice, remorsefully dreaming of a sizzling steak and nothing could be further from the truth. I've had some amazing, delicious and truly satisfying meals this past month, with a dizzying array of color, texture, flavor and most of all, ease. Since you're eating nutrient dense, low calorie foods, you can consume larger amounts when you eat, yet you're taking in far less calories and I've never gotten to that point of being so full that I'm really uncomfortable. I calculated out a large chopped salad I ate for lunch recently, with red and green cabbage, apple, carrot, cucumber, radishes, red pepper, garbanzo beans, a little brown rice and some almonds and although it was a huge amount, the overall calories of it came in just around 500. And talk about flavor!!
So overall I'm sold, 100% sold on this, and I was so ready to take my eating to another level. I'm very grateful to Whole Foods for asking me to participate in this as it was just what I needed to kick me over the edge.
What do you think of this challenge? Would you ever consider stepping up to a healthier way of eating? Have you ever been troubled by vague physical symptoms that you can't explain?
Like those photos above? Here's where you'll find them on the blog:
Top to bottom:
Farro Pilaf with Gold Beets
Roasted Apricots with Cardamom Brown Sugar Glaze
Grilled Guacamole