There's something going around in my life lately, that's been apparent in this space. And that's nothing. Nothing at all. I've had some posts here and there (five total in February, which is not much at all) and yet they've all felt like I've dragged them kicking and screaming from my brain. Nothing has landed in me, a late winter melancholia, a heavy weight that's latched itself around my neck, like I'm just hauling around with no real purpose. My dear friend Angharad, who writes in this lovely space, put it so succinctly in this post that I feel like she reached right inside me, flipping on a light and said, in her delightful lilting English accent "Oh, there you are, you beastly thoughts. Get OUT of there!"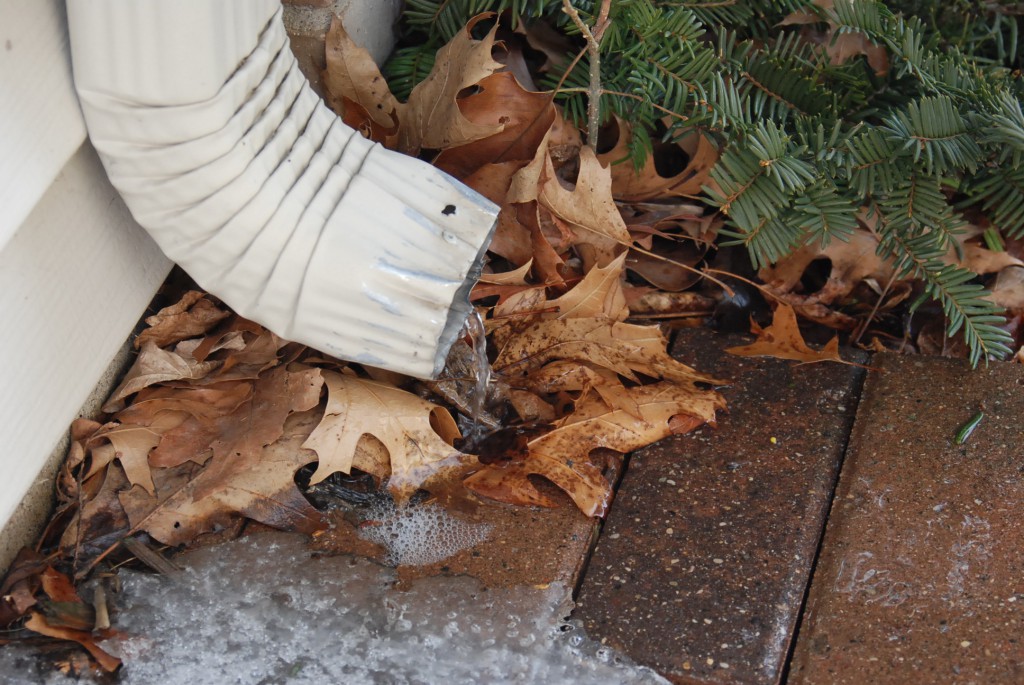 And it's just this time of year, this wrinkle between the winter that never really was and a Spring that is still so so far away. Without snow coverage on the landscape, it's been this flat and dull brown for the last six months and it makes my eyes, and my heart ache to look at it. The lack of color punches me in the ribs and knocks the wind out of me, because there is just nothing there, and it's this nothing that's dropped like a stone in to my life. I missed my snow, the squeak of my boots, the crystalline cold that penetrates you and takes your breath away, and I missed my cross country skis. And in this space that is neither one season or the other, I'm bored with the foods and the tastes and the textures of a Winter that never came. I've been repeating recipes, sticking with simple meals and just coasting. Coasting through the nothing, and waiting, patient, and with eyes on the sky for the breath of Spring to come and lift this nothing away.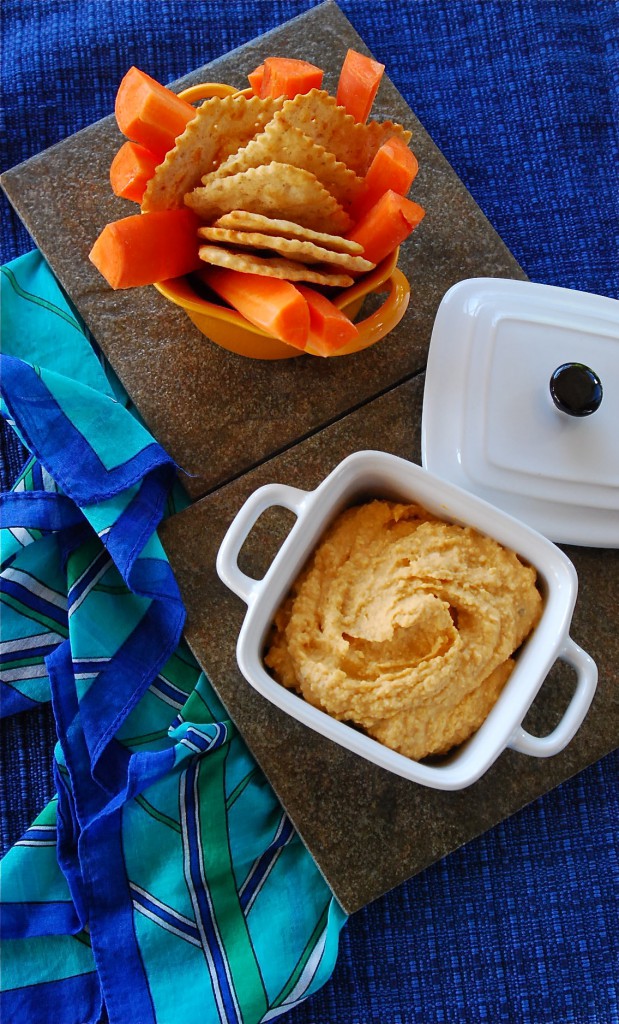 And in the meantime, I'm eating sweet potato hummus, coveting every bite because it's this incredible thing I've found and although there are people out there talking about it, it still feels like a secret that maybe you want to keep, but you know it's worth spreading around. Because, as hummus goes, this one is the bees knees to this hummus loving girl. While I could sit down with a full food processor bowl of freshly made hummus and scoop to my heart's content, the addition of a soft and fragrant roasted sweet potato turns this humble condiment into something really kind of extraordinary, like that first real Spring day when you wake up and remember that there really is a definitive end to Winter.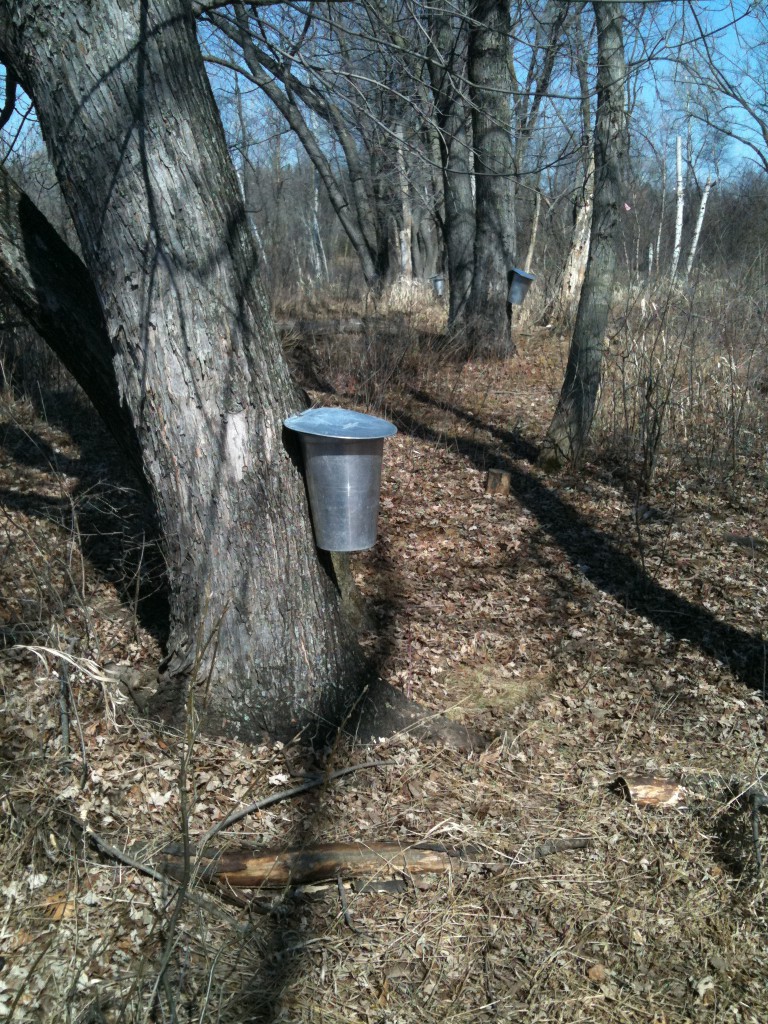 And there's really nothing to it, this Sweet Potato Hummus. One nice sized sweet potato, roasted almost to a point of collapse until it's juicy and delectably sweet gets mixed in to any standard Hummus recipe, whizzed together in your food processor or high-speed blender and then, best of all, eaten in any manner you would consume this easy snack. Roasting the sweet potato gives it such an incredibly deep flavor, especially if you use the dark orange skinned variety like Red Jewel or Garnet (the ones most people refer to as Yams, even though they aren't true Yams at all). The darker orange flesh contains more moisture, as well as a higher level of antioxidants. Eat your colors, remember? Sweet potatoes are just brimming with vitamins and minerals, are very low on the Glycemic Index and contain a high level of anti-inflammatory properties. Add in a good source of fiber, without saturated fat or cholesterol and this nutritional workhorse has far more going for it than just good taste or a pretty face. Maybe the consumption of this, chock full of good ingredients, might be the crane that lifts me from this nothing I've been experiencing, in to the something that I'm craving, mind and heart, right now.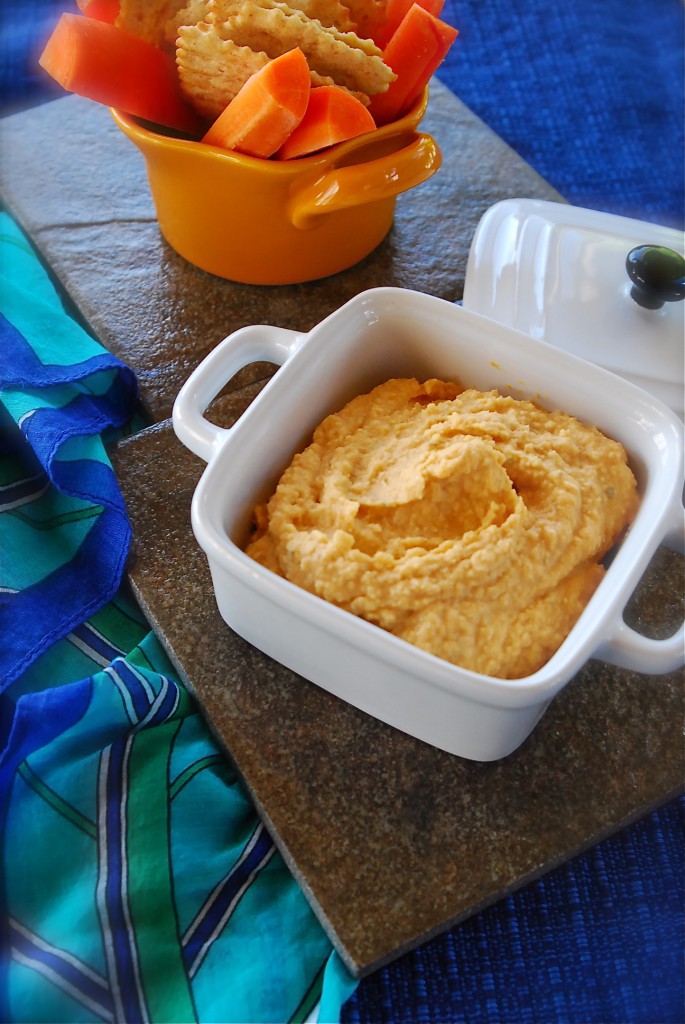 Another good thing? You can bake off an entire sheet pan of sweet potatoes, slip them from their skins when they're cool and freeze them in plastic bags to have on hand for any manner of baking or cooking. I've had sweet potatoes in the freezer for more than six months (due to getting buried) and the texture hasn't shown much change at all, other than maybe a bit more watery.
But back to that Hummus. Or better yet, I'll stop my endless blathering so you can skip in to your own kitchen and make this for yourself. Because there's some left in my fridge, and I'm off to cut up a few carrots, dip a few crackers and work on stoking my creation fire that I know is still in my brain. Eventually this nothing will lift; it does every year. I hope the grocer has enough sweet potatoes in stock.
Easy Sweet Potato Hummus

1 15-oz can chickpeas, rinsed
1/3 c. tahini
1/4 c. fresh squeezed lemon juice
3 T. olive oil
1-2 t. kosher salt
1 medium roasted sweet potato, cooled and skinned
1/4 c. water (or more, depending on how creamy you like your hummus)

In the work bowl of a food processor, or in a high speed blender, add all the ingredients and process, adding water if necessary, until the consistency you like. Serve immediately, or chill overnight.
Elsewhere on the blog, regarding Sweet Potatoes:
Whole Wheat Muffins with Squash and Quinoa